SEO is an effective way to attract consumers to online platforms if used properly. SEO is constantly evolving, and staying up to date with the latest updates is quite difficult. However, it's worth it: 70% to 80% of users focus solely on organic results and ignore paid ads. In addition, approximately 28% of these search queries result in a conversion that results in a purchase. The effectiveness of SEO requires attention to many metrics, including traffic, backlinks, and social media distribution – and these are just a few. The article will give you an idea of ​​some of the most relevant and timely search engine optimization trends to be expected in 2021. It will allow you to plan your SEO strategy accordingly.
Here are the 12 SEO trends that experts recommend paying attention to in 2021:
Artificial intelligence will play a more important role in SEO.
Artificial intelligence (AI) is changing the way people interact with online content. Google's artificial intelligence algorithm deserves special attention. For example, RankBrain introduced a few years ago responsible for Google ranking factors for search engine results pages (SERPs).
RankBrain will only improve over time, making it one of the main trends in SEO.
So: how to optimize SEO for RankBrain? Although the search engine giant does not share details, experts believe that user experience signals are a major determinant. These can be metrics from clickthrough rate to time spent on the page. You need to capture readers with useful and well-organized content. SEO verification programs will help users evaluate the reliability of the page on such parameters as readability, backlinks, etc.
Voice search will affect search queries.
Thanks to innovations such as Google Assistant, Apple's Siri, and Amazon's Alexa, voice search technology has come a long way. It is estimated that by 2022, almost 55% of families will have smart dynamics.
To optimize your voice search, consider your keywords. Identify long phrases that people use in everyday conversation. Voice search is usually better suited for long and natural phrases. When people type, they usually shorten the queries. For example, a person may say, "What are the new SEO trends for 2021?", But enter the words "new SEO trends for 2021."
Convenience for mobile devices will affect the search ranking.
In 2019, Google launched mobile-focused indexing, which means that the search engine primarily considers the mobile version of the website, considering it the "basic" version rather than the desktop version. This change makes sense, given that by 2025, almost 73% of Internet users will access it only from mobile devices. Test the performance of your mobile site with Google's free mobile test. Then take a look at the Mobile Ease of Use report in the Google Search Console.
To make your page user-friendly, make sure Google can crawl your URLs. Also, keep in mind that Googlebot doesn't download content that requires user interaction, such as clicking or scrolling. Make sure you use the same robots meta tags on desktop and mobile sites.
Google EAT-compliant content will have a higher rating.
Google has confirmed that the quality of content is crucial to success in the rankings. But what does "quality" mean for Google? Refer to the principle of EAT (Expertise – Authoritativeness – Trustworthiness): competence, authority, and reliability. These factors help determine if the website has useful quality content.
There are several ways to provide quality content.
Create customer portraits that help you understand what your customers value.
Conduct a search intentions survey to help you map the consumer's path.
Use this information to create content in the best format for your consumers. For example, if you are serving teens, it may be best to use video. If you're targeting an older audience, videos may be less appealing.
Finally, don't forget about reliability when creating content. Support statements with statistics and facts. Refer to reputable sites such as .edu and .gov URLs. Having links to reputable sites is another way to prove that you meet the EAT criteria.
Check out why we are known to provide the best Exclusive Final Expense Leads at an affordable price!
Long content will help improve delivery.
According to our report on the state of content marketing, long texts of more than 3,000 words receive three times more traffic and four times more distribution. They also receive 3.5 times more backlinks than articles with an average length of 901 to 1200 words. Start focusing on long content to get higher search rankings. At the same time, the material must be of high quality and attract attention.
How to achieve this?
break your content into sections with subheadings H2 and H3 to make it easier to scan. Subheadings are especially important for mobile sites.
make sure you refer to relevant, reputable sources with a solid assessment of credibility.
make sure your content is easy to share. Add distribution buttons to the title and back to the end so readers can share material with one quick click.
The blocks with the answers will become more noticeable.
You don't need to create bulky content just if you want to rise in Google rankings. Blocks with answers (featured snippets), which were issued in 2017, are a shortcut to gain popularity in Google. Sometimes, when you type something into Google, you may notice a snippet box at the top of the search results above all the results.
You may Also like to learn: Why Mobile Optimization is a Must
Answer blocks contain information, often structured in questions and answers or a shortlist of practical recommendations. Advanced snippets include images, reviews based on ratings, product prices, and similar information. To create snippets, focus on questions and relevant keywords. You can use Google's "people search too" feature for inspiration.
The predicted search will improve
Google Discover was launched in 2017, opening a new type of search – one that does not even require a custom query. Discover is another Google tool based on artificial intelligence. The Content Recommendation tool identifies user behavior patterns over time and gradually learns these habits. Discover can determine the most accurate content that may be of interest to the user with this information.
Google Discover already has over 800 million active users. You don't have to do anything special to appear in it. If Google indexes your page, it will be added. Content is ranked based on content quality algorithms and user interests. Although Google has not reported the same factors, it appears that the history of locations, views, application usage, calendars, search, and home and work placements matter.
An effective SEO strategy should include video.
It seems that online video is the way forward. YouTube has over 1 billion users. If you are not creating video content, now is the time to start. Are you not convinced? Here's more food for thought: Cisco predicts that video will outperform all other forms of content in terms of consumption.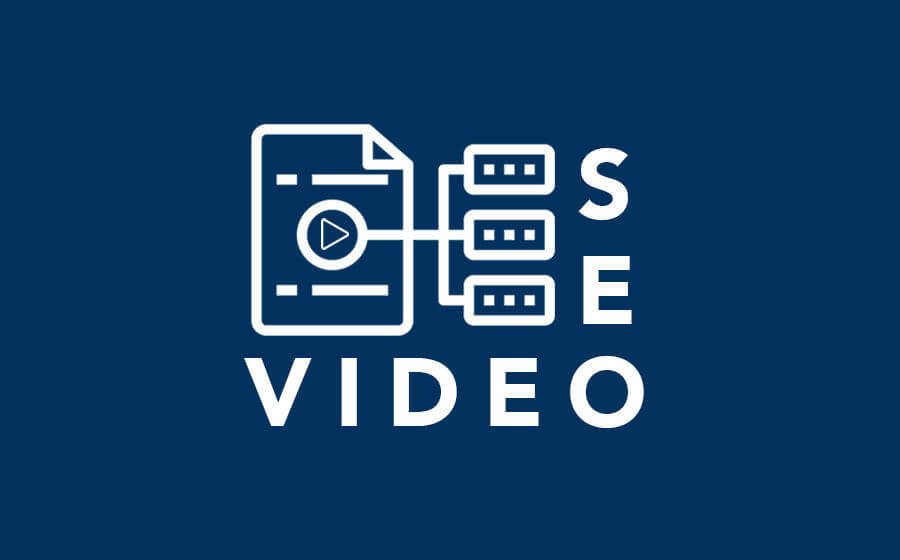 Don't forget to optimize the name and description of the video channel. The description should be filled with keywords and provide a convenient overview of what your channel is about.
In addition, keywords are crucial. For example, if you're optimizing for YouTube, you may be inspired by the platform's autocomplete feature. Start entering the subject of your video and see what appears in the search box, which is essentially a list of suggested keywords that tell you precisely what people are looking for on YouTube.
Image optimization will play an essential role in search.
Visual image search has undergone significant changes. Previously, people could look at the image. In the future, they will be able to use pictures to buy products, obtain information, and much more. Google has long insisted on properly tagging and optimizing images, so it is thought that this is part of their long-term search engine optimization plan.
Use high-quality, relevant images, and be sure to customize the file name by tagging the photo file to match the content on the page. Use alternative tags that scanners use to classify images. Finally, add images to the site map, where they will be even easier to scan.
Semantically related keywords will be more relevant.
SEO specialists usually focused on the main keywords. We now know that secondary keywords are just as important. Semantic search and optimization of intentions will become increasingly important in the future. Google doesn't just look at strings of words. It analyzes the query context and tries to determine the user's intent when searching, which means that the more relevant the information will be provided through logically related primary and secondary keywords, the better.
To solve semantic search, create content designed to answer questions asked by your target audience. Optimize content for thematic clusters instead of focusing solely on keywords. Finally, if logical, use structured data.
Most importantly, write not for bots but people.
Local search queries will be important in SEO strategies.
Most people now use search engines to find local products and services. For example, they may look for a restaurant next door. Local SEO is essential – and it's constantly evolving. This evolution is partly due to the growing number of zero-click search queries, which some SEO marketers call the new norm.
When searching with zero-click, the search engine itself responds to the user's query. In this way, they do not click on any of the ranking results. One of the reasons for the growing number of zero-click search queries is the increase in response blocks. Many zero-click search queries are local search queries that show search results in a so-called "local package."
Data and analytics should be your priority if you want to stay ahead in the rankings.
Data science helps you understand customers, visualize campaigns, and create targeted messages. Analytics can help you check which URLs are crawled, identify conversion sources, check page load times, indexing, redirects, response errors, bounce rates, and more. You can also use data science to identify pages you don't want to be crawled and detect unusual traffic sources, such as potential spam sites (which will damage your EAT reputation).
Nowadays, there are many tools for analyzing the SEO industry, which allow you to manage the process: from tracking rankings to competitive research, internal SEO, technical SEO, link building, and more. If you are aware of these details, you will see where you are thriving and, last but not least, you are failing. This method allows you to solve problems and constantly improve your online presence.