Technology
An Insider's Look At The Features That Make A Strong And Secure System. App That Is Similar To Ubereats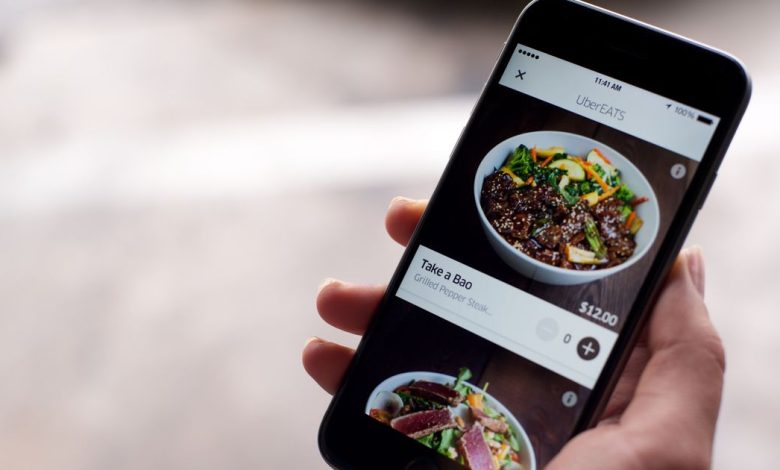 Billions of people have been stranded in their homes due to a single pathogen in the streets. Congested areas have become devoid of people. People are confined to the four walls of their homes and do not go to their offices or follow their routines. Globally, the number of infected people is increasing at an alarming rate. The high mortality rate has instilled fear in people's minds about venturing out. Despite all of this chaos, the on-demand app industry is thriving and meeting people's needs.
Entrepreneurs are, in fact, devising critical strategies for reaching out to those in need. In this quarantine season, developing an on-demand food delivery app has proven to be extremely profitable and beneficial. Restaurants all over town provide immediate door-to-door service. Food safety, on the other hand, is a source of concern for both entrepreneurs and consumers. Let's take a look at the features that make up a best-in-class UberEats clone app in this blog.
The front-end of an app is no longer the only thing that needs to be developed. It entails a complete visual representation of how your app should look, from UI/UX design to app support. As part of your comprehensive app solution idea, you'll need to integrate features into the various networks of the food delivery chain, such as
App for users
Professional Delivery
App for restaurants
Admin control panel
On a broad scale, features are divided into two categories. One, there are some basic features that almost every food delivery app has. Two, advanced features that set your app apart from the competition. In this pandemic situation, if you ensure food safety with these advanced features, your app will gain instant popularity.
UberEatsClone
User app's basic features include:
Users can register in the app by providing the required information or by using different social media handles.
Instant search: Users can use this feature to look for food products and get them right away.
In-app navigation: Any on-demand delivery app must have a real-time tracking feature. Users can check on the status of their food orders at any time.
Users can pay using a variety of payment methods available in the app, such as credit cards, debit cards, digital wallets, and so on.
Ratings and reviews: This type of feedback can help you improve your services from time to time. This in-app feature allows users to rate and review their order experience.
UberEatsClone
User app's advanced features include:
Filter options: But, Time is money for users with busy schedules. Users can use enhanced filtering options to find the food they want. Price, delivery time, ratings, and other factors can all be used to sort items.
Re-order: Users can re-order previous orders from their history with just a few taps. This saves them a lot of time and allows them to stick to a routine.
Because Users can schedule food orders from their favorite restaurants up to a month in advance. A separate feature that allows restaurants to enable scheduling options eliminates any inconveniences.
Support for multiple languages: Users can select their preferred language for the app. This not only attracts a wide range of users, but it also significantly improves their convenience.
The following are the basic features of the Delivery Professional App:
Your food delivery app's backbone will inevitably be its delivery executives. The following are some of the basic characteristics:
Admin verification: After registering in their app, delivery professionals must upload necessary documents for admin verification.
Availability toggle: This toggle feature allows delivery workers to switch between their availability. This allows them to offer their services during their spare time.
Accept or reject user requests: Delivery workers can accept or reject user requests based on a variety of factors such as distance, delivery fee, and so on.
Push notifications: They are notified immediately when a user makes a request using push notifications. As a result, they won't have to open the app every time they're on the bus.
Manage deliveries: Depending on their preferences, delivery workers can pick up multiple deliveries while on the road.
UberEatsClone
Delivery Professional App's advanced features include:
So, With the help of this feature, admins can share critical information with all delivery executives.
But, Earnings reports can view on a daily, monthly, or quarterly basis by delivery professionals.
In-app chat/call: If there is no communication network between delivery professionals and users, both are left stranded. Users can be contacted by delivery professionals in the event of an emergency, with specific instructions, and so on.
The following are the basic features of the Restaurant app:
Slider for availability: Restaurants can use this feature to toggle between their availability.
Order management: With an intuitive dashboard, restaurants can effectively manage various orders, resulting in on-time delivery.
Restaurant charges: Restaurants can set their own parameters for packing and other value-added charges.
Restaurant managers can use geolocation to find out when delivery professionals will arrive. They can manage orders in a way that allows for time delays.
Restaurant app's advanced features include:
Menu updates in real-time: Restaurants can update their menus in real-time based on their availability. Users' trust in the app is significantly increased as a result of this.
Feature listings: Because Restaurants can mark certain food items on their menus as bestsellers, attracting users' attention.
Restaurants have the option of communicating with users and delivery workers in-app for custom notes or queries, similar to the delivery professional app.
Admin panel's basic features include:
God's eye view: One of the admin's main responsibilities is to keep track of the app's activities. This feature allows administrators to manage the entire app from a single location.
So, Admins can use a heat map to identify high-demand areas and reroute delivery personnel accordingly.
Surge pricing: Admins can use surge pricing to increase revenue in high-demand areas.
Now, Offers and discounts: Admins can provide loyal customers with offers and discounts, enhancing the platform's trustworthiness.
Admin panel advanced features:
But, Admins can set geographical boundaries for their system to operate within. When delivery professionals cross these lines, the system generates an error signal.
Dispute resolution: Admins can use this feature to resolve disputes between users, delivery professionals, and restaurants.
Advanced analytics: Admins are exposed to advance analytics on a regular basis, allowing them to grow the business and focus on areas for improvement.
In the midst of COVID-19, unique features to ensure the safety of an UberEats clone app:
Users can choose between contactless and traditional delivery methods. Delivery workers will then place food orders in front of users' homes and notify them of their arrival. There is no physical contact with the outside world in this manner.
So, Disabling Cash on Delivery: In high-risk areas, administrators can disable the cash on delivery option. They have the potential to encourage users to use cashless transactions. Adding different digital payment methods can also be beneficial.
Users can reject food orders if they believe the orders do not meet the required safety standards. The entire amount refund to users without any complications.
Drivers' safety checklist: Only drivers who are well-equippe with the safety checklist is allow to pick up orders. This includes masks, gloves, and sanitizers, among other things. Before allowing these delivery workers to accept user requests, admins can request that they upload a selfie of themselves wearing the safety gear and verify that they are wearing it.
To sum it up,
The success of your app on the market is determine by its features. So, the features in your UberEats clone app should be a perfect mix of unique and user-friendly. Make sure to incorporate these features into your on-demand food delivery app development to beat out your competitors.