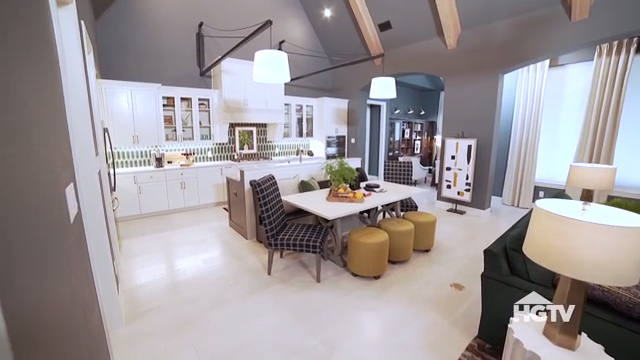 Building your own Smart home is one of the biggest decisions and investments you'll have to make in your lifetime. Why not consider incorporating technological automation into your home? Home automation is becoming increasingly important in today's time. Considering how helpful and easy it has been making our everyday lives.
This article is going to tell you about features you can add to your new home, to make it the home of the future.
Lighting Controls
Opt for smart lighting when planning and designing your home with Dallas custom home builders. With the help of smart lighting, not only will you have all the controls of the lighting of your house on your smartphone. But you will also benefit from the energy-saving features of the system. 
It won't matter whether you're home or not, with automated lights. They will turn off when you're not at home, which is going to save you a lot of bucks on your electricity bill. You can also automate all of your lightings at home, and even sync them depending upon your availability at home.
Numerous studies have proven how dim lighting tends to increase creativity, and red or pink lights make it much easier for us to fall asleep faster. Therefore, you can even make use of RGB lighting in order to totally change the feel of your space, all depending upon your mood.  
Moreover, with the help of programmable lighting systems, you will be able to easily automate a burglar-deterring lighting scheme in case you're on vacation and you want to make it look like you're at home for robbers and burglars!
Automated Floor Heating and Cooling System
Smart cooling systems are a great way to help save energy without compromising on cooling, which makes them an ideal investment! Even if you're out on a hot summer day, with the help of automated cooling systems, you can enable air condition systems on your way back home. Thus, when you reach home, it will already be optimized.
The same goes for floor heating, which is an easy and energy-efficient way to warm up your space and to keep your toes cozy in the winter season. Therefore, when building your own custom home, radiant floor heating should be worth thinking about.  
Smart heating controls are becoming increasingly important as homeowners are now becoming more aware of efficient and smart energy utilization. Thus, with this smart technology, we will be able to easily monitor and change the temperature in each space of our home.
Voice Activation
Nowadays, you'll notice more and more connected devices entering the market that can easily be controlled just with your device. Either Alexa by Amazon, or Siri by Apple, you can now control various parts of your home through this innovative technology. 
With the help of voice activation, you can easily activate or control numerous aspects of your home, that too hands-free. Because your smart devices and appliances will be connected to the same control system. You will find it incredibly easier to operate each of these items individually.
Whether you want to open your garage doors, control the lighting, play music by choosing specific genres or artists, all is now possible with the help of your voice.
Did we mention how opting for voice activation is going to be cost-effective?  Because you'll be able to easily adjust your home's thermostat and lighting with your voice. You will gain more control over how much energy your home will use over a specific time period. Therefore, this will help you save money and live more cost-effectively!
Smart Appliances
Home appliances, such as refrigerators, washers, dryers, etc,  are now coming with touchscreen displays and sensors. Even the most advanced ones are internet-ready, which means you can install and use apps directly from the appliance. For instance, if you are fond of using crockpot cooking, you'd be glad to know that there are newer ones in the market that now come with an app. 
Such crockpots will allow you to keep an eye on the temperature and timing. As well as checking the status of the dish from the comfort of your couch, or anywhere else in your home.
Smart Toilets
Technology has been seen to make advancements even in bathrooms. When building your custom home, consider going for  "smart" toilets that will be seen to be taking the spotlight in the coming few years. 
With a smart toilet, you will enjoy the numerous features it will have, such as an integrated foot warmer. Heated seat, deodorizer, air dryer, and a motion-activated cover and seat. You can even purchase those that come with an illuminated touch screen panel with an MP3 player!
Centralized Entertainment and Streaming Devices
Cable TV is now outdated, and if we're talking about building a home of the future. Then you should really consider stepping your feet in the streaming revolution. In today's time, the future of entertainment is completely in a centralized streaming system that will provide you and your loved ones instant access to digital entertainment.
Having a centralized entertainment and streaming system in your home will definitely be more convenient and more exciting than the old and mundane cable connections. Don't forget that tablet and mobile smartphone-based remotes!
Security Surveillance
All thanks to technology, home surveillance technology has gotten much smarter in recent years. Whether you want to keep an eye on your children when you're away or what your dog does all day,  smart security surveillance cameras can now be easily operated remotely via smartphone. Moreover, these security cameras also offer streaming video wherever you are.
Robotic Lawn
Who doesn't want a lawn in their home? Why not incorporate technology into your lawn too? You can opt for automated sprinklers in your garden which can easily be controlled from the comfort of your couch. You can even go for a robotic lawn mower in case you're. Opting for a big lawn in your new custom home.