Software
Centralized Data Source Is Essential to ERP Software For Manufacturing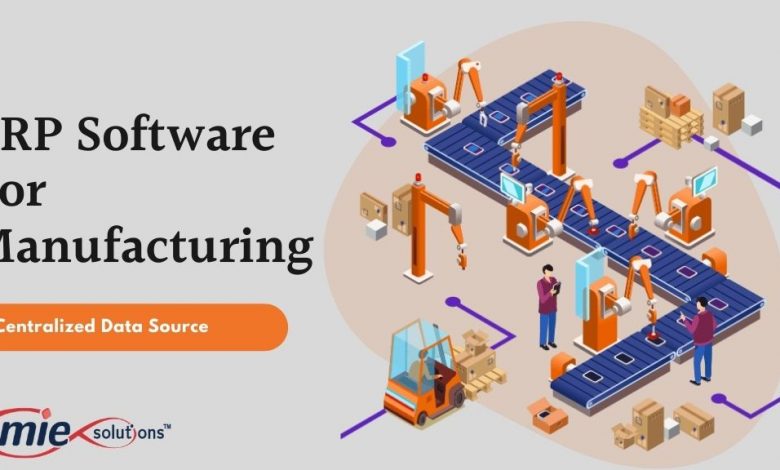 Paper-work takes an extraordinary amount of time and more manual workloads for different business activities. It obviously badly affects performance and efficiency levels, so the implementation of an ERP Software for manufacturing is essential. The software solution provides much better resource management and workflow for any organization or company to boost production and performance. The integrated ERP system provides optimized and enhances business processes for various departments and production activities. It would allow manufacturers to save money and time in the best manner.
There are many benefits of implementing an ERP system regardless of the industry, size, and revenue of a company. An efficient ERP solution can connect every department and offers secure communication using a single source of information. It would allow companies to update data in real-time and make much better decisions based on the latest information.
Key Benefits of an ERP System
Improved productivity
Cost Reduction
Automation
Centralized Data Source
The major benefit of ERP solution is productivity improvement. Effective integration can provide new efficiencies throughout your entire business operations. Every department of a company can work with dedicated tools to perform their daily business activities.
Cost reduction is one of the key factors of an ERP system. The efficient ERP Implementation Process can reduce costs across different departments of your company. The real-time and correct information reduces administration costs with flexible reporting about your company's financial position.
The Automated processes allow a well-deployed ERP solution to perform daily operations more easily. This feature streamlines all business activities among various departments of a company. Scheduling features allow automated processing to standardize more complex processes.
The centralized data source feature enables users to store and share information in the same centralized system. Manufacturers can monitor entire business activities and performance to make much better decisions for their company.
ERP System for Manufacturing
Manufacturing is considered the most powerful and dominant industry among various combative industries in the world. The increasing competition in the manufacturing industry needs companies to meet randomly changing consumer demands.
Manufacturers must adopt an efficient mechanism to accelerate their entire business process effectively in order to achieve their goals. The perfect implementation of ERP Software for Manufacturing allows organizations and companies to perform their daily activities more efficiently. They can simplify all their business processes with a significant amount of cost reduction.
Key Components of Manufacturing ERP Solution
Centralized Source of Information
Inventory Control Management
Perfect Communication between Departments
Work Order Management & Automation
Supply Chain Management
Centralized Source of Information
The effective ERP system allows all users to access their required information through a secure centralized data source. The company managers can give specific access rights and permissions for staff responsible to access and manage data. Cloud-based ERP systems provide access rights to manage data from anywhere and anytime, but the internet connection is essential.
Inventory Control Management
Inventory management is a key component to make the manufacturing process more simple and meaningful. A more efficient ERP Implementation Strategy allows manufacturers to monitor the entire business activities and processes of their company. They can identify the most profitable market products to manage purchase and procurement more effectively.
Perfect Communication between Departments
Modern ERP systems can integrate different departments of a manufacturing company. Some common departments include accounting, finance, human resource, inventory, sales, and others. All the business departments can efficiently communicate through one common interface. Manufacturers don't need to manually monitor each department and can get required data from each department in real-time.
Work Order Management & Automation
Best Manufacturing Software enables manufacturers to automate work orders. It includes the date, time of execution, customer information, sales contract, product quantity, and others. Each work order contains a code to make management easier to monitor the product and its route.
Supply Chain Management
ERP system solution enables manufacturers to ensure smooth processing of entire manufacturing activities to timely meets their customer's demand. The most essential features of the SCM component include coordination, procurement control, stock management, and delivery of goods. This feature enables manufacturers to create much better logistics strategies. It will provide a more efficient mechanism to cut down their administrative and operational costs.