Software
Everything Innovate About AdvancedMD EHR Software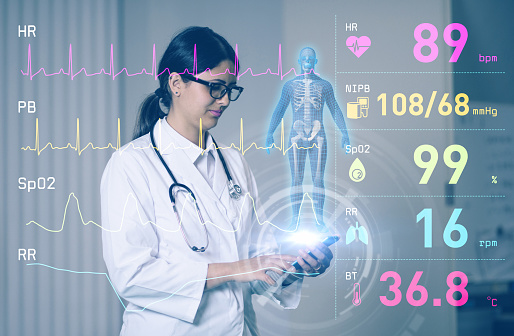 The AdvancedMD EHR Software is specifically designed to stay task-oriented on high file volume platforms, so that you don't get lost while planning your schedule. It has special features that keeps pointing out to what should be next. The EHR Dashboard is a multifunctionality tool that readily prioritizes elements that need immediate. And critical attention from the providers, so that you don't miss out on any single small detail and your practice doesn't suffer. 
Let us explore the AdvancedMD EHR software functionalities and their features;
The EHR homepage

– is a dashboard which has all the regularly performed tasks displayed on a single page. Makes accessing all details from a single point possible. Adds to speed at work and makes the workflow smoother. With the prioritize tasks list out in full view it is easy for the provider to get an idea. About how heir schedule is populate and plan accordingly. It also has some inbuilt alerts to flag the areas that need immediate attention to bring in sudden action.

The dashboard also contains an analysis tool which can provide a report of how the task flow is proceeding with respect to providers and claims. Now the access to key statistics and information can be restricts based on the role of the staff and providers. So that you have control at the administrative level.

Schedule snapshots- provides a consolidated access to all the regularly performed tasks like charge captures, patient scheduling, collecting co -pays, mark down missed appointments. And coordinate appointments between provider availability, free equipment's and rooms. 

Task donuts- are tiny donut shape visual cues which represents everything from messages to patients, special instructions, prescriptions, charge slips, lab reports and payment status.

Message inbox – is for getting tasks in priority order, where each task is list out as messages just like an inbox. The provider can open each message and deal with the propose tasks say; authorize a document or order a medicine refill. 

Template customization- is possible with

Advanced EHR

which helps practices tune the functionalities and work process as per the requirements of their individual practices. This way the charting is flexible time saving and seasoned to serve the physician's individual needs.

Mobile app- for easy access of EHRs from anywhere so that the provider can review any given patient's charts. And add special instructions, do scheduling and prescribe medicines

MACRA and MIPS – related requirements are integrated in to

AdvancedMD EHR software

so that the providers can enjoy the benefits from government payers by being in the know

Integration with practice management software is possible, so that the EHR automatically flows to the backend billing for charge capture. There is no need of repeated data entry and coding.

Patient list gets automatically updates when there are cancellations or time change in appointments. Helps rooming the patient effectively saving the valuable time of the provider.

Hourly back up facility- assuring security and storage of health care data efficiently documented and ported strictly adhering to HIPPA.
AdvancedMD EHR software has brought in a revolution at medical health recording practices with efficient and innovative functionalities. It streamlines the workflow and builds productivity exponentially.