Servers
Freelancer cad drafters: Everything you need to know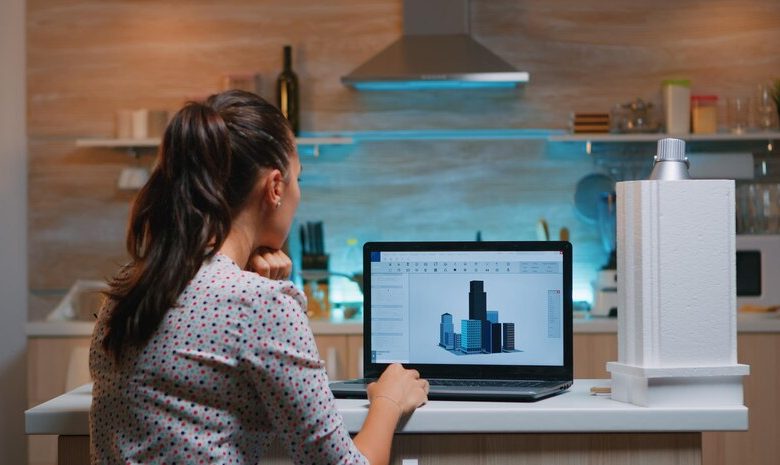 Having a steady job from 9:00 to 5:00 is comforting to some people. Having a steady job from 9:00 to 5:00 is comforting to some people. It is a joy for some to start their own business. You don't have to work 40 hours a week, you can work whenever you want, and you can charge what you want. Freelancers can start their freelance careers as CAD designers. A lot of talented people are needed in CAD design, which is growing. Here's everything you need to know about starting your own Freelance cad drafting services.
Freelance CAD: What's involved?
The majority of Freelance cad drafting services industry work as either CAD designers or engineers, which means they work in the field of CAD. Designers and engineers work on drawing and modeling, while engineers take care of the concept, implementation, price, and testing.
A freelancer might work on a specific project or for an individual client. Sometimes, it may take just a few weeks while other times, it may take as long as two months if there are no delays.  There's also a chance you'll have to work from home or go to the client's workplace. These are some of the things a freelance CAD professional might do on a day-to-day basis:
Creating or re-designing drawings with clients.

A client's or project team's approval is needed for the design concept.

Getting reference information from teams or resolving existing design issues.

Create alternative concepts to meet new requirements or get your design approved by clients.

Utilizing industry standards to produce CAD drawings.
How does a freelance CAD designer work?
You use CAD software to design things, like floor plans for a house, 3D concepts for a new product, and drawings to show the environmental impact of new buildings. CAD Drafting Services are often hired for projects by many businesses. Besides being a high-paying form of freelance work, it is a good way to start if you are unsure about your career path.
You should do some research to find out more about the industry as a whole if you're interested in becoming a CAD designer. You might need a special certification if you want to work in a particular field within CAD design. The more certifications you get, the more chances you have of finding work in a variety of fields.
CAD design skills you need
It depends on what industry you're looking to work in and what skills you'll need. It's possible to get your skills through apprenticeships, but getting your education through a college is by far the easiest. Starting with a two-year drafting program, and then getting certified in the area of CAD design you like.
To be a successful CAD designer you'll need an associate's and certification in drafting. But there's more to it than that.
Good math skills
You won't like this job if you don't like numbers. It's almost all math when it comes to design. Assist in creating accurate 2D and 3D drafts by measuring angles, getting distances, and getting exact measurements. Freelance CAD designers often apply math in their daily work, which is great if you love math.
Software that's flexible
It's hard to predict what kind of company you'll work with as a freelancer. You might not be familiar with the software these companies use. In an assignment, if you don't know the CAD software they prefer to use, you might have a hard time completing it.
Having the ability to work independently
You might never even see the office if the company wants you to work remotely. When you're a freelancer, you might struggle unless you have a manager watching your every move.
Working independently is essential for any freelance job. Self-motivation determines your performance. You don't want to wait until just a few days before something needs to be done to start working on it, and then have to explain why you're late. The ability to motivate you without someone else will make freelance work a lot harder.
Having a creative side
Designing new objects is what CAD is all about. The ability to visualize new things is crucial to excelling with anything, whether it's a floor plan or a new product. A job like this may not be the best fit for you if you're not very creative.
Freelancers' biggest mistakes
There aren't many rules or guidelines for freelance work, so it can be hard to navigate. The most common mistake freelancers make is making small (or big) mistakes. Here are some common CAD freelancer mistakes you should avoid if you want to get really good at them.
Undercharging clients
Because you're not working full-time anymore, holidays, sick days, and other extras have to be taken into account. The price you charge for your work can't be too low.
Don't take on too many clients
Taking on too many clients is tempting when you're a freelancer without any security. Don't do it-it'll make your work low quality and make you miss deadlines. Getting a good client base is the most important thing. 
Using deadlines as a guide
Even if you miss the deadline by an hour or a day, you can't afford it when you're starting out. In order to keep the client happy, you'll need to get the job done on time. If you're late, you'll look unprofessional, and they'll leave.
Inability to maintain a client base/network
Don't let it go too long before you get in touch with a client and see if they need anything. Being a freelancer means building and maintaining relationships.
Don't create terms and conditions
You and your client should have terms and conditions for anything from payment preferences to out-of-hours phone calls. If your client proves difficult, you won't have any problems along the way.
Freelance CAD pros and cons
Are you thinking about becoming a freelance CAD artist? To see if it's the right fit for you, check out the pros and cons below…
Advantages 
You're flexible with your hours
Most of the time, you're your own boss. Take breaks between projects, choose which days you're available, or pick up the kids after 3 PM so you're not available after 3 PM. Let them know when you'll be working in an office or freelancing in your terms and conditions. Anyway, you have more flexibility when it comes to working and where.
Decide what you're paid
You decide how much to charge when you set your rates. Whenever someone uses your service, they agree to that price. Feeling underpaid can be liberating if you have always felt that way.
Who you work with is up to you
It's hard to work with that one coworker you can't stand. At least, you can finish a project and never work with the client again if you work with an unbearable client. Those who have been victims of workplace bullying will find this option useful.
Disadvantages
Pay is inconsistent and there's no stability. 
Job opportunities don't always come along so you might end up unemployed for some months, which can be tough if you don't have savings. 
Getting menial jobs
There are some clients who will ask you to do CAD jobs that are more in the area of broad IT-and you'll likely have to accept them since you won't get a paycheck every week. 
Employee benefits don't exist
In addition, you won't have to pay out of pocket for your holidays and health insurance.
Conclusion:
As a result, there will be pros and cons for different levels of experience and qualifications in the CAD industry. The cons of Freelance cad drafting services are sure to outweigh the pros when you're just starting out, but once you have established your base, the pros are most likely to outweigh the cons.