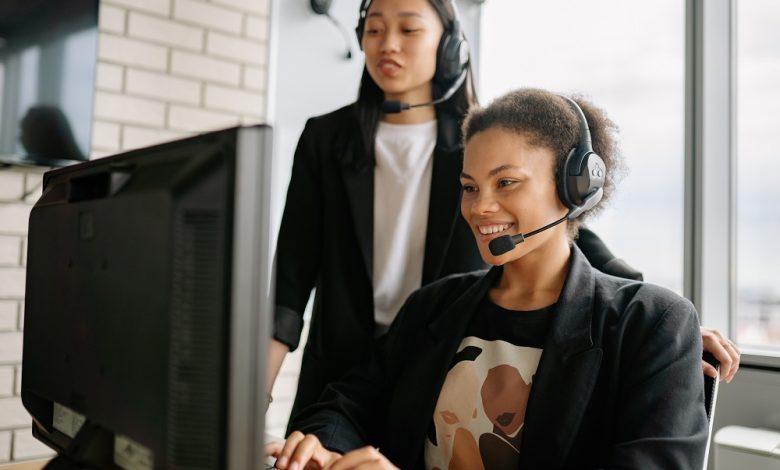 What is the ultimate goal of an ideal call center quality?
The ultimate goal of a call center is to build a top-notch customer experience and a loyal customer base. Usually, a call center quality assurance software is introduced to measure the customer experiences, customer interactions and gain valuable customer insights.
The call center industry is evolving rapidly amid the COVID19 crisis. If you check out the global call center market, it is expected to hit US$496 billion by the year 2027 from US$339.4 billion in 2020. The CAGR projected during this period is 5.6%. This shows how fast the market is spreading worldwide and how it is impacting the customer base.
Fig: Global Market for Call Centers (Source: Research and Markets)
What is customer service quality assurance software?
Customer service quality assurance software is a tool that allows managers to measure the agent's performance by monitoring the agent-customer conversations. It helps in performing real-time analysis of agents' activities and call center operations via email, chat, SMS, and so on. This gives a brief outlook on what is customer service quality assurance software.
Now the question is – what's the role of AI Text Analytics?
What is AI Text Analytics?
AI-enabled text analytics is a part of a successful QA framework. It analyses the unstructured and structured data gathered from customer interactions across various sources. Be it an email, chat, SMS, or other communicating medium, the software captures all the interactions and analyzes them to gain better insights.
The real-time analysis provides significant information related to customer requirements and their experiences. It helps agents to optimize their call center operation and improve the satisfaction level of the customers.
With text analytics, you can undergo treatments like information extraction, theme classification, sentiment, emotion and intention analysis, and so on. No doubt, you can gain a deep understanding of your call center operation and efficiency.
Read more: 3 Key Aspects of An Ideal Call Center Quality Assurance Framework
How does AI Text Analytics aids in improving call center quality?
Text analytics has a great impact on call center QA. It accumulates the customer data, extracts deeper insights, reviews the text-based channel across live chat, email, transcript, and customer support, leading to greater customer experience.
The software basically monitors the customer-agent conversation across different channels. It identifies the customer behaviors and helps managers to share their own opinions for better conversational guidance.
Here's how the tool actually works in a call center quality assurance software framework.
The text analytics identifies the keywords and key phrases within the textual conversations. While interacting with the agents, customers often repeat certain phrases or words. These are captured as keywords and key phrases, enabling the team to emphasize more on this.
The tool is even efficient at extracting and filtering out the critical text among the long conversations.
It uses AI technology to convert the text into a readable format.
The tool helps in analyzing customer sentiments and customer intention to track customer behavior.
The text analytics tool is also responsible for monitoring the ongoing trends by extracting the large data sets for different customers.
The tool even allows ranking the text conversations based on predetermined service criteria and operational improvement ideas.
Conclusion
Call center quality assurance software plays a dominant role in the call center industry. Especially if you are talking about customer experience and customer behavior, you can easily analyze this using the text analytics feature. It drives in better insights into customer data, strengthens the agent's performance, and optimizes the call center workflows.
Get a result-driven QA tool and analyze the overall process for better outcomes.