Software
How to Hire Offshore Software Developers?
The outsourcing trend is booming significantly across the globe. Around 72% of companies prefer hiring offshore software developers more than in-house development. The reasons are 59% cost reduction and 31% enhanced service quality. 
Globally, there is wide adoption of outsourcing software development projects now. Many businesses, especially enterprises and SMEs, are up with this practice. They need efficient developers who are experts in software product discovery process.
If you also belong to those business groups, this is the right article scrolling. Here, I will provide you with a detailed guide on hiring offshore developers.
So, let's get started.
Outsourcing Software Developers: Where to Start?
Before hiring offshore developers for your startup, consider the following significant things:
1. Define your Business Needs & Goals
The first question is, why do you want to hire offshoring software developers? The answer should be business needs and goals. Define your business needs and goals precisely because aimless hiring will land you up in a situation where the team will not know what it's supposed to do.
For instance- an eCommerce company is outsourcing software development for its inventory management system. That's a clear-cut business goal. The second question will follow naturally – what are your expectations from the team?
The answer could be:-
The system should be robust enough to support fast transactions without any glitches.

Ease of use. The end-user should be able to navigate through the system efficiently.

The design of the software must be appealing enough to attract more customers into buying their products online.
This way, you will get the right idea of what kind of offshore developer you are looking for.
2. Define your Business Budget
The most crucial factor is to define the budget. It will depend upon various factors like offshoring trends, product quality, etc. How much are you want to spend on hiring offshore developers?
Reach out to potential software development companies in your preferred location and discuss the project's requirements in detail. They will provide you with upfront information regarding their annual rates. You can also negotiate with them before zeroing in on one service provider.
3. Reach Out to Preferred Developers
Once you are clear about the business needs and goals, it's time to look for potential software development companies. Several options will be available at your disposal. You can choose offshore outsourcing or nearshore outsourcing as per your needs.
Conduct extensive research through the internet and other available resources to shortlist preferred software development companies in your area of interest.
Factors you can consider while reaching out to your preferred software developers:
Willingness to offer you a complete package including product development, design, and maintenance?

Clear terms of work such as refund policy, cancellation period, etc.

Reputation of the company in the market. You can check the online reviews and the social media presence of the service provider before hiring them for your project.

Skills and expertise to deliver the project. Review the portfolio before engaging.

The company has the infrastructure and resources to meet your requirements in terms of technology, product development, etc.

You can start a quick discussion through Skype or other apps if you cannot meet each other personally for initial interaction about business needs and goals.
4. Evaluate the Developer's Skillset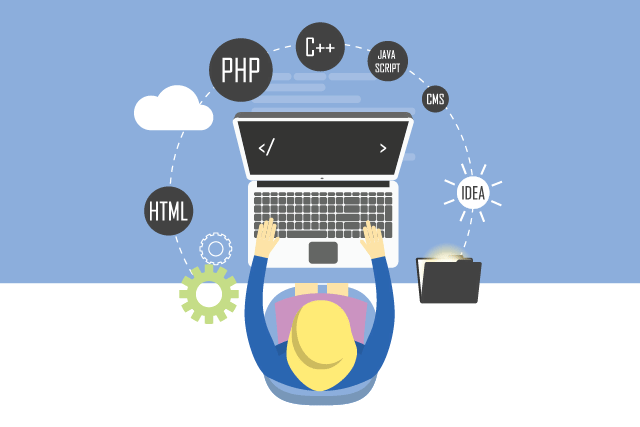 Now it's time to evaluate the skillset of the software development company's team members, especially offshore developers. Some of the essential skills that you must look for are-
Programming languages –

Enumerate all the programming languages you wish to integrate into your product or service. Make sure that the expertise level of developers matches the required skill set.

Applications and Software Knowledge –

It is a must in today's highly competitive business environment. You must be sure that the software development company has sound knowledge of various applications and software products, especially related to your industry.


Operating Systems –

It will also help you determine the likely issues while developing your product/service in a different operating system or technology stack.


Networking Knowledge –

The service provider must be sound in networking concepts, protocols, and architecture related to your project.


Database Management –

It is an area of particular emphasis because databases are an integral part of all the applications developed today. If there is no good database management system in place, it can lead to numerous issues like data inconsistency, security problems, etc.


Business Domain Knowledge –

It is always better to have a service provider on board who has sound knowledge about business processes and technical terminologies related to your industry.

Quality Control & Testing –

The software developer must follow and implement quality control and testing procedures to ensure that the product is error-free without any bugs or complexities.
Before hiring software developers, you have to examine their skillsets closely. You can also check out the developer's online portfolio/website to have an idea about their past projects. It will be one of the essential steps in offshoring software development projects successfully.
The best way is to ask them to send you a well-prepared proposal containing the details of the software development process, approximate timeline, cost estimation, and other related information.
5. Finalize Work Conditions and Legal Agreements
After you reach the final decisions on preferred software development companies, it's time to discuss work conditions and legal agreements clearly before hiring an offshore software development center.
Below are some important tips that you can follow to finalize work conditions and legal agreements:
Make sure that the developers understand your business needs and goals accurately before proceeding further with the development process.

Discuss the payment terms and conditions in detail before signing legal agreements.

Always go for fixed-price deals as they completely transparentize the project's cost estimation. You should also negotiate with them for discounts on their service rates.

Try subcontracting, especially when hiring small teams of developers. This way, you can reduce the overall development cost to a great extent.
Top Outsourcing Development Countries
Many outsourcing development countries offer cost-effective software development services. However, some countries offer better rates than others due to relatively low labor costs and other factors. Here is a list of top outsourcing development countries for you:
Countries
Hourly Rates
Benefits
India
$15-$30
-40-50% Cheaper Development Rates

-State-of-the-art Technology

-World's 2nd Largest English-speaking Country

-100% Quality Assurance

The Philippines
$18-$40
– Cultural Match & Compatibility


– Low Labour Cost

– No Language Barrier

-Comfortably Located for Clients in Japan, Australia & New Zealand.

Ukraine
$30-$60
-Up to 200,000 IT Professionals

-4000 Tech Companies 

– Convenient Location & Timezone

– Best Quality at Best Prices

Romania
$20-$30
-Suitable Time Zone

-Government-Backed Economic Stability

-Affordable Rates


– 100,000+ Developers 

Poland
$20-$49
-Superior Quality web Development


-First-class Education System

– Little or No Time Difference

– Growing ICT Market

Vietnam
$20-50
-High-Quality Technical Education

-Great People & Special Culture

-Cutting-Edge Technologies

-English Proficiency

Hungary
$39-52
-Skilled  & Professional Workforce 


-Competitive Development Rates

-Robust IT & Communication Infrastructure

-20,000+ Highly Graduates Annually
1. India
The subcontinent offers the best offshore software development services at meager rates compared to other countries. They are also considered to be the best when it comes to working in a variety of technologies. Many software developer training institutes in India can produce a high-quality workforce at affordable rates.
2. The Philippines
The Philippines is another excellent option for outsourcing because of its low rates and highly-skilled workforce. The country has a large pool of developers who are well-versed in providing software development services in all the significant technologies, including .Net, Java, LAMP, Android, iOS, etc.
3. Ukraine
Ukraine has also been considered one of the best outsourcing development countries because their developers are well-versed in various technologies like .Net, Java, etc. They offer top-notch software development services and offer their clients great incentives compared with other countries.
4. Romania
The country has a vast pool of highly-qualified developers who are well-versed in providing software development services across different platforms. They are known for their high-quality work at low rates.
5. Poland
Poland is another popular destination for outsourcing software development services because they offer excellent work at very cost-effective rates. Many big companies outsource their projects to Poland due to the availability of high-quality developers with skills in different technologies.
6. Vietnam
The country has become a great outsourcing destination because its developers are well-versed in various technologies, including .Net, Android, etc. As per recent reports, the Vietnamese workforce is highly skilled and efficient in providing top-quality work at affordable rates.
7. Hungary
Hungary has a good ecosystem for outsourcing software development services, especially in mobile application development. The Hungarian workforce is skilled and efficient enough to provide top-notch work at affordable rates. You can also get great discounts on rates by choosing the right time to outsource.
Conclusion
With the above guide, you can surely hire the right developers to work on your software projects. Many talented and skilled professionals in different countries can provide quality work within a reasonable budget.
All, you need to spend some time in research and thinking about the best possible option. So, find the right software developer and get your project started.
Also Read: