Technology
How Windows Dedicated Hosting Helps in Mitigating Cyber Threats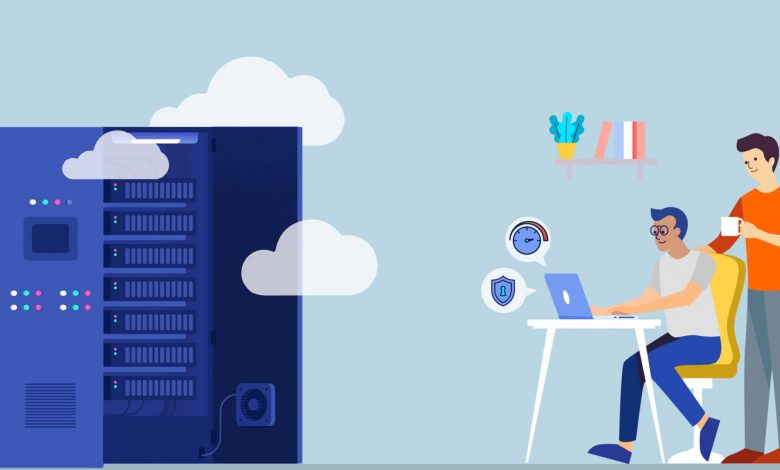 Do you worry that your data is not secure? It's crucial to ensure that your website and data are safe, even if you don't have the resources to protect them. Thankfully, Windows dedicated hosting is one of the best ways to keep your data safe from cybercrimes.
In this era of the internet, the world is increasingly becoming a big village. To stay connected, we have to create a digital footprint for ourselves. Every day we do something from writing an email to posting on social media sites. So, it should not come as a surprise that cybercriminals are finding smarter ways to invade our data and misuse it for their benefit. It has become a significant problem in recent years, and businesses have been experiencing high levels of cyber-attacks.
The increasing number of cybercrimes has to lead to the requirement for cyber security. The need for a safe hosting environment is more critical than ever before. One way to mitigate cyber threats is through Windows dedicated hosting. Dedicated servers are exclusively for organizational use, making it more difficult for hackers to access them.
This blog will explore how Windows dedicated hosting helps mitigate cyber threats and what you need to know about it. So, let's get started!
1.   It Saves Your Site from Social Hacking
A dedicated server can host various websites on one machine. It indicates that each website shares the same IP address and domain name but has its data for security purposes.
Imagine that your website is one of many hosted on a Windows dedicated host. One of the sites is targeted by malicious software, which could be malware or a virus. All of your websites are at risk because they share the same IP address and domain name when this happens.
The security threat of malicious software is ubiquitous and affects a website's functionality. Another popular technique used by hackers is social engineering or social hacking. It's one of the biggest security concerns that companies are facing.
With Windows dedicated hosting, it's easy to save your website from social hacking. A dedicated server ensures a more secure environment for running the websites. Also, it maintains the integrity of your business's digital footprint in case you ever experience an attack.
2.   Keep the Vulnerabilities Away from your Site
A cyber-attack can devastate any business, especially when it involves a data breach. It's almost impossible to know the moment when will your site get the attack. You don't want to wait until something terrible happens to your site. Here comes the Windows dedicated hosting.
Is it the solution to keep your sites safe from website vulnerabilities? The answer is yes! When hosting your site on a Windows Dedicated Server, you get all the power of a dedicated server. It means your site is at a low-security risk.
Dedicated hosting features an additional layer of protection against malware and other security threats, so hackers are less likely to get in. Besides security, a dedicated server low cost is among the few reasons businesses prefer opting for dedicated hosting.
3.   Make Sure Your Site Will Not Face Any DDoS Attack
Online businesses have to face many challenges. One of the most common is DDoS attacks. Resourceful hackers will use DDoS attacks to flood your website's servers with traffic, making it inaccessible for anyone trying to access it. When the servers are overloaded with messages, they cannot process legitimate requests, and people cannot access the site. It can have significant consequences for any business! That's why making sure you have the best Windows hosting is so important!
A DDoS attack is an assault on the server and its network, which can make your site unavailable or inaccessible. If you host your site on a Linux dedicated server, you will not be as protected from such attacks, and your site will be more vulnerable to downtime. On the other side, a website hosted on a Windows dedicated server has an increased chance of being protected from DDoS attacks.
Tips to Keep Your Website Safe from Cyber Attacks 
A website with no security is like an open door with no locks. It's an open invitation to hackers to come in and steal your data, take over your account, insert malware, or do whatever they please. And unfortunately, the lack of security on most websites means that it's easy to find one which will allow you free reign to do whatever you want. But the good news is that there are lots of things you can do to keep your site safe from cyber-attacks.
Security threats are everywhere. Even the smaller threats can take a toll on your productivity and your company's reputation. Thus, it's vital to protect your data with the best security measures available. Check out some tips to ensure your data is safe from cyber-attacks.
Install an SSL certificate
Use a comprehensive website security tool like Sitelock
Update all your applications routinely
Change the default settings of your CMS
Choose a reliable web hosting company like Go4hosting
Your website is your business. It's the first thing customers see and it's the centre of all your branding efforts. So, it's essential to protect it at all costs. Websites get hacked every day, and SMEs are on the hit lists of cyber attackers than large companies. Cyber-attacks can do anything from stealing customer data to destroying a company's reputation. So, it's important to keep your site safe from such attacks.
Conclusion
In recent years, many organizations have faced challenges due to cyber threats like ransomware, phishing, botnets, and DDoS attacks. Thankfully, there are many proven ways to protect your business against these threats. As explained above, one way is through Windows Dedicated Hosting services. One can mitigate cyber threats by hosting the website on a more secure server. It offers the latest security updates and firewall settings to protect your website. If you wish to know more about the benefits of Windows dedicated hosting, please get in touch with our experts at Go4hosting.