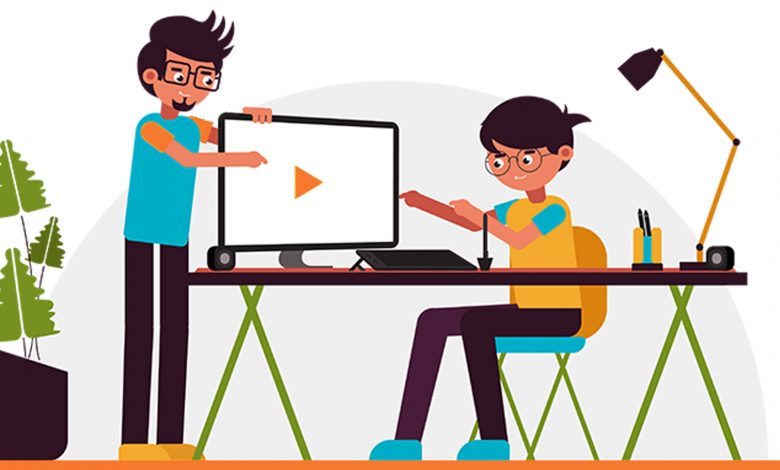 Videos are now dominating the internet. At every turn, we encounter videos, be it short reels or full length videos. So the need to create every video special and stand-out from the rest is high. Each video needs to be engaging and appealing to keep the viewers drawn in. So how can a brand that wants to explain their product, succeed in gaining the audience's attention without the audience clicking away? Here's when an explainer video production company comes into the picture.
What does an explainer video production company do?
They make compelling animated explainer videos that draw your audience in. In order to explain your products or ideas in an attractive manner for the audience, it is important to make the video in a storytelling format. This is key to keep the audience hooked from the beginning. Once this part is accomplished, then the storyboarding begins. Storyboard is essentially like a draft before the actual video is made. With the help of the storyboard, you can visually see the story, and the way the different scenes will play out. From the first scene to the last, everything is drawn in detail. From this step, the graphics team takes over and creates the imagery for each scene to make it visually appealing. Finally the animation is done, followed by incorporating the appropriate background music and voice-overs into the video. And any further revisions that need to be made are done.
So, What Should be Done
In short, these are the steps that a company goes through to produce a video that matches your objective. Now you may think, why a video production company instead of freelancers? To answer your question, we are going to list out some of the benefits of hiring professional services in the following section.
Benefits of hiring professional video production services
The above mentioned processes are a must for a high-quality video that will draw in your target audience. Each step of the process is essential for an engaging and persuasive video. Cutting down on the quality of the video will cost you a lot in terms of gaining an audience and potential clients. That's why it is important to hire professionals who know what they are doing. Here are some perks listed below.
Entirely Customisable
Animated video production companies make videos that align with the brand's values and objectives. When you hire a professional team, they make the video from scratch and customise it to meet your requirements and goals. All you have to do is tell them what you require in the video and what action you expect your audience to take once they watch the video and the team will accomplish it.
Expertise of the video production company
When it comes to any product, having a basic knowledge about that industry is important. And the best explainer video production companies have them. Their expertise will give them an insight into what works and doesn't work in the market as they would have worked with multiple clients of similar nature in the past. Their experience in working with different industries allows them to give you the best possible video for your product. Something that is both engaging and compelling.
Availability of all modern technology and software
With animated explainer video production companies, they know what they are getting into and are prepared with the best technology and software in the market. They are best equipped to produce a video in a smooth process without any hiccups. Their state-of-the-art equipment enables them to produce a high-quality video for your business that does not compromise on the storyline or the animation.
Saves you time
One of the greatest perks of hiring an animation agency would be that you can work on other aspects of running your business instead of worrying about the video animation. The time you spend on hiring an in-house team for these videos can be saved and utilised in other areas that will require your immediate attention.
See your ideas transform into compelling videos
When you hire professionals. You have the power to direct them on how you want your videos to be without actually worrying about doing it yourself. Every idea that you have for your product can be transformed into exceptional elements in the video without worrying about the process. You're in control of the process and the best companies out there provide unlimited revisions. Until you're satisfied with the final result and they ensure that your vision is not compromised.
Conclusion
Running a business is hard enough without having to worry about making compelling videos for your target audience. That's why explainer video production companies help take the pressure off of you. And make an incredible video that both wows your audience and gains their trust in your brand. What are you waiting for? Hire the best explainer video production company now.