Software
The Complete Guide to Selling on Etsy Store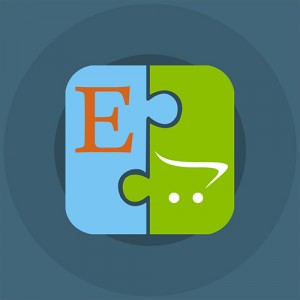 Nowadays, more people are turning to online sales. In order to access a broader customer base, offline firms are moving online for the same purpose. Online selling was not as popular at the start of the eCommerce era as it is now. eCommerce has expanded enormously as the hands of the clock move. Nowadays, there may be significantly more online than offline start-ups. Someone once said that once a plan works, a few million people start to adopt it. The competition flourished alongside the online market's expansion. Merchants are now taking advantage of every opportunity to sell on popular marketplaces like eBay, Etsy Store, and all others, in addition to their own online stores.
Is it a good idea to start a business selling on Online marketplaces like Etsy Store?
The answer to the same question is divided into positives and drawbacks. Starting off, let's discuss the positive ones.

The Extensive Business Range
The Vast Business Horizon Etsy's one assurance to its merchants is a broad range of commercial possibilities. Without a doubt, the vendors have the opportunity to promote their distinctive items not only to a small country but also to Esty sellers, who have the chance to present their handcrafted or distinctive goods in front of a huge audience.
Applicable to all product kinds
Take a deep breath if you're unsure of the products that are most suited for Etsy sales. Every beloved product category is well-represented on Etsy. Additionally, you may find a huge selection of second-hand things, hand-crafted products, uncommon products, and anything else you can think of.
Less Technical Pain
Etsy's own reliable and successful technological staff manages its online stores. These markets see a very low rate of technical issues and can accommodate large volumes of traffic at any given moment. Selling on these platforms could help you save a lot of time and money that would otherwise be spent fixing technological problems with your website. Since the marketplace will work side by side with you on everything from setting up the shop to receiving orders, you won't need to recruit a sizable team to operate your Etsy store.
Assistance with Shipping and Delivery:
The process of conducting business online involves crucial aspects of shipping and delivery. You may spend less time and money on logistics by selling your goods on Etsy. From the moment the vendors receive orders, Etsy takes care of every step of product shipping and delivery. Etsy also handles exchange and return requests to support online businesses. Due to this, small retailers save a considerable sum of money.
Here are some of the most successful sales from the Etsy Marketplace.
Though it may seem easy, selling on Etsy has its challenges because every business has benefits and drawbacks. For online retailers, Etsy has a lot of disadvantages in addition to its benefits.
Highly competitive market
Undoubtedly, for online merchants who deal in non-unique product categories, selling on Etsy Marketplace would be one of the toughest nuts to crack.
The Etsy Marketplace has millions of online vendors thanks to the platform's popularity, and the number is additionally increasing quickly.
Delayed Payments:
The biggest unrecognized drawback of selling on Etsy is the payment delays. Order on the Etsy Marketplace takes a fair amount of time to complete. Etsy also takes a few days or longer to process payments to eCommerce merchants after the product has been delivered successfully.
It's Hard to Build a Brand:
The difficult market on Etsy makes it difficult for sellers to establish their brands, which is another complex disadvantage of selling on the marketplace. The same is true since Etsy's consumers who buy things from the Etsy Marketplace are also Etsy customers.
If you want to elevate your business beyond the competition, you might need to put in a few extra marketing hours. One significant exception to this rule is the ability to view millions of orders placed by thousands of Etsy vendors.
Relatively High Rate of Commissions
One of the best places for commissions on the list is Etsy. Etsy charges its vendors a significant commission fee in comparison to other multi-vendor marketplaces. So, be prepared to pay annual dues as well as commission on each transaction if you want to start a shop on the Etsy Marketplace.
Here are the primary advantages and disadvantages of selling on the Etsy Marketplace.
Etsy continues to be the best platform for online retailers to put up their eCommerce shop and sell online, despite the fact that there are a number of stories about the site that go about on various social media sites. Similar to that, if you operate an online shop based on the OpenCart platform and intend to sell goods on the Etsy Marketplace as well, the following can help your online shop. Nowadays, it's also more typical for online companies to feature Etsy as an additional sales channel in their list of eCommerce sales channels. More and more, retailers are being asked to leverage their online stores to sell their products on the Etsy marketplace.
To help OpenCart online retailers realize their multi-channel selling ideas, Knowband has created the OpenCart Etsy Marketplace integration plugin. Additionally, without any technical knowledge, OpenCart online merchants can make use of a wide range of services provided by the Knowband OpenCart Etsy Integration plugin.
1. Real-time Data Synchronization:
The Knowband OpenCart Etsy Marketplace connector module's initial feature is real-time data synchronization. On Etsy and on their OpenCart site, the dealers can offer the same goods. Additionally, the OpenCart Etsy marketplace connector plugin lets admins take advantage of stock management features.
In other words, if a product sells through their OpenCart web store or the Etsy Marketplace, the stock availability will automatically change.
2. Tracking orders on Etsy Store:
The Knowband OpenCart Etsy marketplace connector not only syncs data in real-time but also provides Etsy order tracking directly from the OpenCart admin interface.
On the admin side of their OpenCart site, online retailers can monitor and even manage the orders they receive from the Etsy marketplace.
3. Price Administration:
As we've already covered, one drawback of selling on the Etsy Marketplace is the commission fees that Etsy assesses to its online merchants. By giving the sellers access to the pricing management capability, the Knowband OpenCart Etsy Marketplace Plugin was able to circumvent this.
The prices of products from OpenCart stores can now be changed on the Etsy Marketplace by merchants. On the Etsy Marketplace, for instance, you may charge whatever you like for a luxury shirt that you are selling on your OpenCart store for $100.
4 One-time payment:
The Knowband OpenCart Etsy marketplace extension's most endearing feature is its one-time purchase and lifelong usability module. Therefore, if you are on the fence about continuing to pay each month or year to use the OpenCart Etsy Integration Extension, consider using Knowband's most recent Etsy Connector module and making a one-time payment instead.
Final Words:
At the end of the day, starting an online store is never an easy endeavor for vendors. To reach the desired customer base, online enterprises must work very hard.
The Knowband OpenCart Etsy Marketplace connection Extension is the best option for businesses using OpenCart to make multi-platform selling simple. To know further about the working, installation, and features or have any query related to the OpenCart Etsy API Integration Module, feel free to contact us at support@Knowband.com.
Related Posts:
How Retailers Are Using Mobile Apps To Improve Shopping Experience