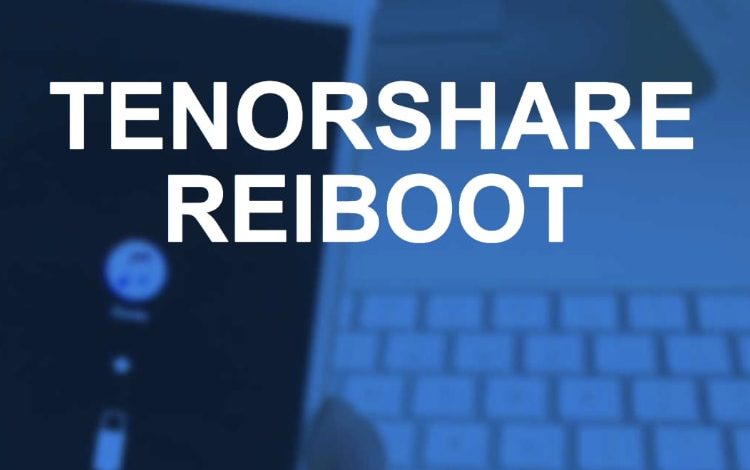 ReiBoot Pro Download for Mac is a useful tool that allows you to quickly retrieve and uninstall your iOS device. ReiBoot for Mac is a repair application for iOS devices used on a Mac. Tenorshare is the creator of the ReiBoot application. It works on iPhones, iPads, iPods, Apple TVs, and other iOS devices. 
ReiBoot supports iOS 10/9.3.2/9.3/9.2/9.1/8/8/7 and all prior versions for Mac. Let's look at some of the issues that can arise in your iOS device and the solutions that ReiBoot has to offer.
Normally, a time-consuming approach entails holding the unit's home button pressed while it is unplugged and connected to your computer, as well as running iTunes. Screen struck, device bug, iOS mode struck, the Apple logo's frozen screen and update difficulties are possible scenarios. Not to mention that the issue frequently becomes considerably more problematic when boot issues emerge. 
Downloading ReiBoot Mac is the only way to solve the highlighted problems. Furthermore, this ReiBoot Pro Download for Mac includes sophisticated algorithms that can solve the problem on iDevices stuck in a reboot loop. In addition, it provides an entire environment that smartly handles all activities with no data loss.
Download ReiBoot  for Mac
The app can fix a wide range of technical issues with iOS devices, and the best part is that it can remedy any issue with only one tap. This not only sounds nice, but it also works well. Let's move how to set up and use ReiBoot for Mac.
Firstly,

download ReiBoot for Mac

Connect your iPhone or smartphone to the app using a USB cable compatible with the device

A dialog box "Trust the computer" may appear. If it does, press the "Trust" button

The program will then automatically check a problem with your iPhone or the device you've connected to, and you'll be given the option to enter or exit recovery mode

You must select the option that is highlighted. If you want to fix all forms of iOS problems, then hit on the "Fix All iOS Stuck" menu. That's all you have to say. You won't have to worry about anything because the software will take care of everything in a flash

The recovery and restoration process will take around a minute to finish, and then you're done!
Features of ReiBoot for Mac
The world's best boot repair software, ReiBoot Pro for Mac, is available for download. It will continue to provide services to you. It is capable of doing any task with ease

This is the ideal software for you, and it is simple to use. ReiBoot Pro is available downloads for Mac

With this model, you may repair your devices. Furthermore, any iOS issues that affect iPhone, iPad, and iPod can be resolved. Finally, your devices are booted with a single click

Typically, such a task entails a monotonous approach that requires you to keep your finger off the gadget's Home button while separating and connecting it to your PC. When startup troubles occur, the condition is often gradually confused.

The Pro version easily bypass restoration or backup issues with a high success rate in iTunes
ReiBoot Pro Crack Download for Mac
ReiBoot can cure 150+ iOS issues without losing data, such as the white Apple logo, iPhone reboot loops, iPad black screens, iPhone loading screens, iTunes difficulties, and so on. It can also allow you to enter and leave recovery mode with a single click.
Tenorshare For new users, ReiBoot is entirely free, allowing them to enter and leave recovery mode with a single click. Likewise, the iOS software can enter and exit iOS recovery mode with a simple click. Without the need for restoration or iTunes, the iPhone or iPad can be wiped from recovery mode. 
You may use it to solve all of your iOS difficulties. Both the free and pro editions of ReiBoot are available. You have complete freedom to enter recovery mode. And the "Exit Mode Recovery" option gives you five for free. As a result, you can enter and exit recovery mode using the free version without a registration code. To patch iOS devices and fix other iOS bugs, you'll need to upgrade to ReiBoot pro.
System requirements
Supported hardware – Intel or Power PC Mac

Mac OS – 10.12 (Sierra), 10.13 (High Sierra), 10.14 (Mojave), 10.15 (Catalina), 11.0 (Big Sur)

Mac OS X – Kodiak, 10.0 (Cheetah), 10.1 (Puma), 10.2 (Jaguar), 10.3 (Panther), 10.4 (Tiger), 10.5 (Leopard), 10.6 (Snow leopard), 10.7 (Lion)

OS X – 10.8 (Mountain Lion), 10.9 (Mavericks), 10.10 (Yosemite), 10.11 (El Capitan)
How to crack ReiBoot Pro?
Download ReiBoot Pro Crack for Mac

After that, you can begin the installation procedure

Quit the software once the installation is complete

There will be a file with the crack; simply open it

Now, place the Crack in the appropriate folder

Wait a few minutes for the procedure to finish, and then you're done
What is ReiBoot for Mac capable of?
When you use ReiBoot Pro mac software, you won't get viruses, ads, or malware. It is entirely safe to use at any time. As a result, you don't have to be concerned about the tool's safety. ReiBoot for Mac is an application that can accomplish many tasks at once, such as cure 150+ iOS/iPadOS stuck issues. On a Mac, it can perform the following functions in detail:
Reset your iPhone, iPad, or iPod

IPSW files can be restored on iOS devices

Troubleshoot Apple TV OS issues

Fix iOS system issues like blocked updates, dark screens, and more

Without using iTunes or Finder, you can downgrade iOS Beta

Put your iPhone in recovery mode and exit
Compatible Devices and Systems of ReiBoot for Mac
ReiBoot is a freeware program that works with various operating systems and devices. Even the most recent version of ReiBoot for Mac supports over 20 languages, including English, Spanish, German, Russian, and Chinese, among others. ReiBoot is compatible with all iOS versions, iOS 7 to iOS 15. It works with all iOS devices, including iPhones, iPads, iPods, and Apple TVs. Additionally, the Mac operating system must be version 10.11.4 or higher.
If you are looking for ideal software for recovering your Mac device, this is the best option. Hope you have a clear idea about ReiBoot for Mac. So check out ReiBoot and let us know your comments.