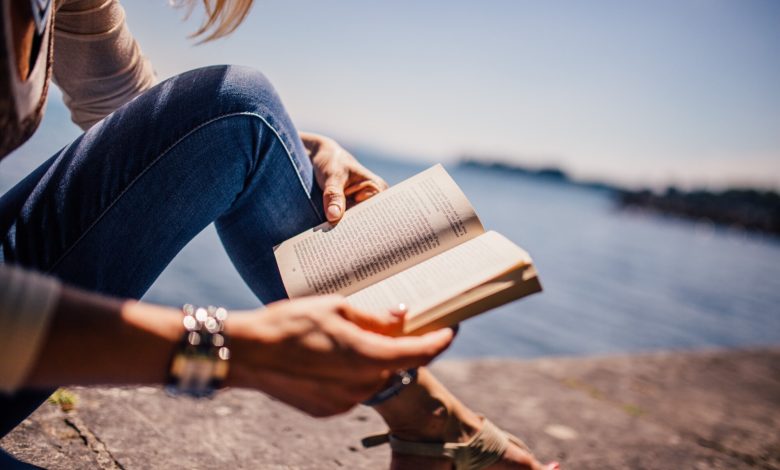 According to some research, one-third of the population is Christain.
If you are one of those new Christians, you might be wondering what some good books are to read.
Thankfully, we have the perfect guide to books for new Christians, so make sure you keep reading!
Study Bible
The most important book for new Christians is a good study Bible. Everything that you'll need to know is in the Bible, but it doesn't hurt to have a good companionship to help you study.
The ESV Study Bible or the NIV Life Application Study Bible are good options for new Christians. These study guides come with practical and simple translations that make it easy for a new believer to comprehend and read. These Bibles are great at helping you understand but also apply the scripture.
Once you get the study Bible, the gospels are a great place to start. This is where the following of Jesus began.
The Gospel of John is one of the most important because it gives new Christians a personal and up-close look at who Jesus was. The Psalms and Provers are also enlightening and uplifting to help you build a foundation for your new faith.
My Utmost for His Highest by Oswal Chambers
This book is a devotional journal that is designed to be a journal and a devotional. There are also meditations in this leather journal.
There is plenty of room to write the truth that God reveals to you. There are also different meditations that will help you contemplate what the Bible and devotionals mean to you.
There are also two other sections for personal application or Biblical Truth. This will help you focus your thoughts and learn more about yourself and your faith in Christ.
The Autobiography of the Pioneer Missionary to the New Hebrides by John G Paton
This is an autobiography of a popular missionary. The first few pages have a great farewell scene between him and his father before he went off to spread the word of the gospel.
This is a beautiful moment, and throughout the book, there are beautiful moments of a person spreading the word of Christ. This can help you find even more passion in your relationship with God.
Growing Your Faith: How to Mature in Christ by Jerry Bridges
If you had to choose a book for a new Christain, this is one of the best guides. It will actually challenge and encourage you in your spiritual walk, and it's perfect for new Christians.
This book explains how to move from the past life into becoming more like Christ. It touches on almost every area of every Christain life. If you're a new believer, this will help you deepen that relationship, and you can learn so much.
Morning and Evening by Charles H. Spurgeon
This book was also edited by Alistair Begg, and it's one of the most popular books that Christians in the morning and the night. Many Christians read this book when they wake up and then read it before they fall asleep.
You will appreciate this book and emphasize that abiding in Christ and meditating on His word. The wisdom and counsel in this book is a guide that will last forever and will help you through the good and the hard times in life.
This book is written by one of England's most popular pastors, and he is a popular Christian author.
A Chance to Die by Elisabeth Elliot
Another must-have in Christian Literature is this biography of Amy Charmichael. This book talks about Carmichael, who was a missionary and an amazing woman.
This will ignite passion in new Christians to remind them why they're spreading the word of Christ and to motivate them to spread the word to everyone they know as well.
The Normal Christain Life by Watchman Nee
This book is one of the classic books new Christians should read, and it's actually required reading for students in Bible school.
This can really impact the Christain walk, and it may be the most popular after the Bible.
This author was a leader in the Chinese house church movement. He spent his last twenty years in a Communist prison. This book presents the purposes of God with simplicity and clarity.
The author reflects on God's salvation plan and talks about the work of redemption through Jesus dying on the cross. These are all characteristics that new Christians will want to learn and implement in their life.
How to Study the Bible by D.L. Moody
Lastly, you'll want to learn how to study the Bible as well, which is where this book comes in.
There's no situation where you won't find consolation somewhere in Scripture. If you're in a bad place, then there is still hope for you. Even if you're in a good time, the Bible will still be able to help you through that.
If you want to live a good Christain life, then you'll have to understand and interpret the Bible. This is a great way to understand what God is trying to say to you.
Discover More Books for New Christians
These are only a few of the popular books for new Christians, but there are many more that you can check out as well.
We know that finding religious books for Christians can be difficult sometimes, but we have more information to help you out.
If you enjoyed this article, explore our website. We have even more great articles just like this one!