Technology
Tips And Reasons to Improve Ecommerce Site Architecture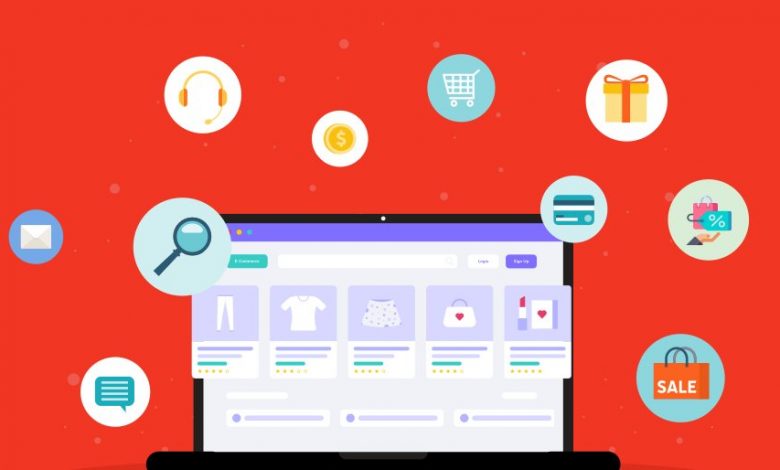 Your website architecture plays a key role in getting your websites indexed and viewed by the web crawlers. If it takes too long for the crawlers to find what they are looking for, they will not index your website and move on to other websites. That is why it is important to pay much attention to the site architecture to get noticed and indexed by the crawlers.
For an ecommerce business, they must have better site architecture because, without it, their business is nothing. People love to visit and buy from pages that are easier to navigate and find the required products. An ecommerce site with bad architecture is similar to a store with products scattered everywhere. And the buyer has to dive into the mess to find the required product. Such buyer experiences make them not visit such sites ever again, and they opt for other ecommerce sites with good architecture.
Below are some of the ways you can improve the site architecture of an ecommerce website.
Top 6 Tips to Improve Ecommerce Site Architecture
A good ecommerce site architecture and structure will tell the web crawlers what information their user will be able to view and interact with. Such an architecture will always make sure that the required and relevant data for the user is viewed easily and effortlessly. For achieving a good site architecture, you need to make certain changes and amendments to your ecommerce website.
Below are some of the ways and reasons for having a better ecommerce site architecture.
1. Simple sites
While defining and developing the structure and architecture of your ecommerce site, you must keep the user in mind. Your user visits your page to view products and make a purchase, not to rate how complex things are on your website. Make the navigations and accessibility easier for the user. Many ecommerce sites with multiple pages fail to incorporate simplicity into their architecture. Such businesses reach out for ecommerce solutions Dubai located services to make their site structure simpler and easier to help improve site traffic and use.
2. Scannable content
The content and elements on a website must be big and bold enough to get noticed and the user can scan them. Without proper fonts and styles, it will be difficult for the user to interact with your website and navigate the required pages. You can make your content scannable by using appropriate styles, fonts and making them simpler and to the point for understandability.
3. Pagination
Pagination is very important when a website has too many products and elements to display for its users. It is a concept of splitting the elements of a web page into different pages so that the user does not have to keep scrolling resulting in a numbed finger. Pagination will provide a good structure to your website when you have too many products for your user to display. You can add options for the user to move back and forth on a page to view the required products instead of scrolling infinitely.
4. No more than three clicks
One of the good site architecture properties is the minimum number of clicks to reach a web page. If the user makes multiple clicks to reach a page, their ease of access is compromised. Good websites have simpler structures. They take no more than three clicks to navigate a user from one page to the other. The more clicks it takes, the more it will be difficult for the user to reach the desired content and elements on a website.
5. Breadcrumbs
Breadcrumbs are important elements of an ecommerce website to tell the location of the user on a website. Such locations provided to the user make navigations simpler and easier. For example, if a user is visiting a product page and from the categories, the user has selected. These breadcrumbs will display all these locations on the top. In such a way, the number of clicks is reduced, and users can easily go back and forth without making multiple clicks.
6. Home page structure
Your home page is the landing page for your website users. And the structure of your homepage defines the overall site architecture. Make things clear and easier to understand for users landing on your homepage. Your homepage structure must be good enough to push and take the user to other web pages, such as product pages and categories. You can acquire ecommerce solutions to get a perfect site architecture to improve user experience and purchase rates.
Make pages easier to navigate!
Make your site architectures simpler and easier so that the user finds no difficulty navigating from one page to another. With increased complexity in a site structure, the crawlers and the users will find it difficult to reach what they want. So, ensure you are developing your ecommerce sites simpler and easier to navigate with the help of professionals and experts.