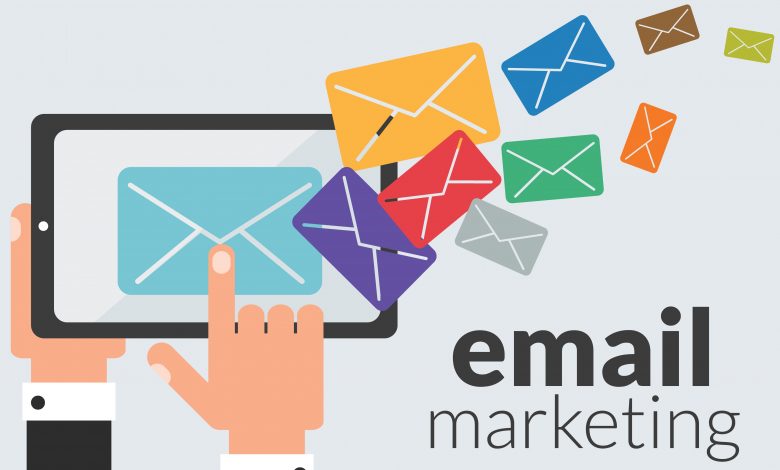 What is email marketing? What comes under it? Should we use email marketing for our business? Is email marketing a good and reasonable tool?
Let's get into more depth about email marketing –
So most people have experience of marketing wherein the exposure to email marketing is dead. But as we see online through Gmail or mail we come across a lot of promotional messages etc.
Now, what is marketing?
Marketing is basically where we need to communicate with our target audience a message.
For example – you launch your clothing online store & you need to approach your target audience, so you write down an email and send it across to your target audience mentioning all the details in your mail. Now marketing can be in any form since we are communicating it through email so perhaps it's called email marketing.
Now through mail marketing, we can send any genre of email communication. Like promotional email, Thank you emails, Follow up emails etc.
Email Marketing is 40 times additional beneficial at amassing clients than Facebook & Twitter.
What makes email marketing effective –
We use emails for both personal & professional use.

Email is a medium that allows the development of a relationship by telling longer stories Including videos & getting your customers to take action with embedded links.

Email is everywhere, 92% of online adults use emails.

Be seen & heard, a message is 5 times more likely to see in an email than through Facebook
Email Newsletter, allows you to provide updated cool content directly into your customer's inbox. You don't need a big budget and it works for any size of business anyone can do it.
Well let's get into, how would one master email marketing?
Build your list- which means where you need to build your target audience list through research and do not rent or buy someone.

Maintain your list- Basically, the more you send emails that never get opened the more likely the email services will eventually categories your email as spam

Send valuable emails – In a Day to day life most of us receive more than 120 emails, now the only way to stand out is to send something valuable for example – Spotify allows us to send emails to regular users mentioning new albums and songs releasing.
Well, Marketing is just not about sending emails it's about the content, design, impressive subject lines and format.
There are various email marketing platforms used to convey emails in a bulk & they are as follows-
MailChimp- Mail-chimp is an integrated marketing platform where you can send all types of email consisting the customised ones as well with a reasonable price included.

SendinBlue- SendinBlue developed their software to become all one marketing platform. SendinBlue allows you to create marketing campaigns, set up automation & manage their contacts using built-in CRM. The prices are affordable.

Active campaign – Active campaign is more of a professional email platform it gets you to good reviews when it comes to the deliverability of their mail services.

Get Response – It's an all in one marketing platform because their features like landing page builders, funnel builder & a webinar solution. They also have an awesome automation tool & pocket friendly.

Convertkit- Converjit is very much popular among bloggers, creators, YouTubers or influencers. Their services are easy to use.
6. Mailer Lite- This could be the best option for you if you're a beginner or you don't have a lot of money to spend on it. And since you're looking for something very simple mail marketing tool, Mailer Lite would work the best for you.
7. Aweber- Aweber has been around for a long time now, it's great if you're just getting started in email marketing. If you do not have much idea about mail Marketing then Aweber could be a great tool for you.
8. Lead pages- Leadpages can help you get more subscribers through your side. It is very easy to use and very effective when it comes to mail marketing.
Another email marketing software that you can utilize and they are just the same as explained above –
9. Constant Contact
10. DRIP
11. Get Response
12. Keep
13. Newsletter2go
14. Omnisend
15. Hubspot
Conclusion –
Most offer similar services and the right one for you might vary on your personal and business requirements and likings.
Public Media Solution helps you find the best email marketing services at a reasonable price. Public Media Solution offers you decent marketing services with a wider target audience range. So why wait!