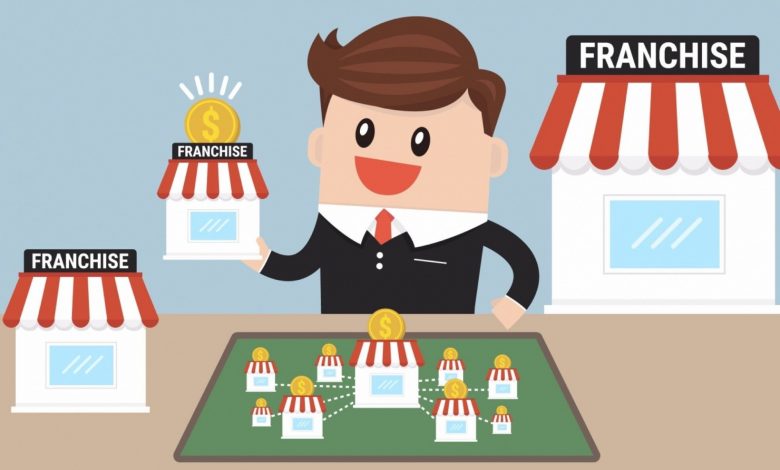 Thinking of starting a business? Hold up. We might have a better option for you. Ever tried franchise investments? It's simple enough!
Save your efforts of starting a business from square one by franchise investing! Just buy a franchise that hits your interest chords. You get a tested and proven business model, pre-established resources, trust and trademark, and readily available assistance.
A business benefits both the franchisors and the franchisee. The initial fees and royalties allow franchisors to strengthen their brand without worries. You get ample time, support and resources to understand the franchisee and become capable enough to manage it properly. This is something you do not get when you start a business yourself.
There are many risks involved while starting your own businesses. You might commit mistakes you were not aware of because you do not have the experience to recognize your errors. That might damage your business deeply. There is no such risk in a franchise. That is because the franchisees have already evolved to a stage beyond the initial downfalls and is making profits.
Seems too good to be true, right?
You need to be careful while investing, which is why you are reading this blog.
Here are five tips for investing in a franchise like a pro:
 

Look for a franchise whose idea interests you. 

Having a franchise that aligns with your areas of interest will be a plus for both the franchise and you. A successful business incorporates both: how well you work on the franchise and how well you work in the franchise.

You need to have general know-how of how the franchise works so that it is easy to get the best results and enjoy managing the business. So before making a choice, ask yourself whether you are compatible with the idea or not. 
 

Ensure that you have enough money for the franchise.

Before moving forward with a franchise idea, the next thing you should consider is the total investment the franchise would need. 

Your planned budget should include the purchase costs of the franchise, the opening Inventory costs and, of course, the amount of working capital required by the franchise.

Getting an estimate of a budget is very important. After all, you don't want to be running out of cash on the verge of success!
 

Go ahead only if you can make time for it. 

Even though there are visible differences between building a business from the ground up and running a franchisee, similarities exist. In both scenarios, you need to devote the maximum time and effort you can.

     You need to figure out how much you need to be involved. As an example, there are seasonal franchises that turn in profits during specific times of the year. During such times, it will require you to work harder at some points of the year. So, to successfully run a franchisee, you need to devote a sufficient amount of time to your business.
 

Talking to other franchisees isn't harmful.

You can never go wrong while learning from someone else's experiences. Ensure that you speak to at least a few franchisees who have survived or thrived with the business for a few years. You should try and find out information about the challenges, success factors and things that need care in the franchise. Asking them advice for starters is a given.
You are going to need Franchisor Support.

The most significant advantage of opening a franchise over starting a business is that you are not alone in a franchise. The brand's reputation stands behind you.
Make it a point to keep in mind what kind of help your franchisor can provide at every step.
Every business goes through tough times. When yours does, the best thing that would happen at that moment is to get instant help from someone who is experienced enough to know the right decisions to make. If you know someone will guide you out of difficult situations, you become more confident, and things seem manageable.
Franchise investments come with their own set of possible problems. Luckily, you can avoid most of them if you follow the above tips. Analyze the franchise properly. Maintain awareness about the situation of the franchise and investing after considering every influential factor.
Invest in Franchise, and go up and beyond!
Well, to add more ease to your investing experience, the Bharat keyboard has launched one of its kind regional language keyboards. The Malayalam typing keyboard is the fastest, made in India typing keyboard. It offers English to Malayalam translations to enhance your investment experience all the more.
So, next time when you face difficulty in filling up online investment queries or forms, add surprising ease and useful element with the Malayalam typing keyboard to convert your typing experience into your mother tongue. 
Sounds, fun right?
Download the Malayalam typing keyboard and be a part of the self-awareness and investing community from your android devices.