An online store owner faces various challenges from store building to product selling and the main reason is Currency Switcher Plugins. Among them, the most crucial issue arises when you have customers from different parts of the world.
That means they all have different currencies, and their exchange rates must be different from all. This could be the reason why an online store owner needs a currency switcher plugin for WooCommerce online store.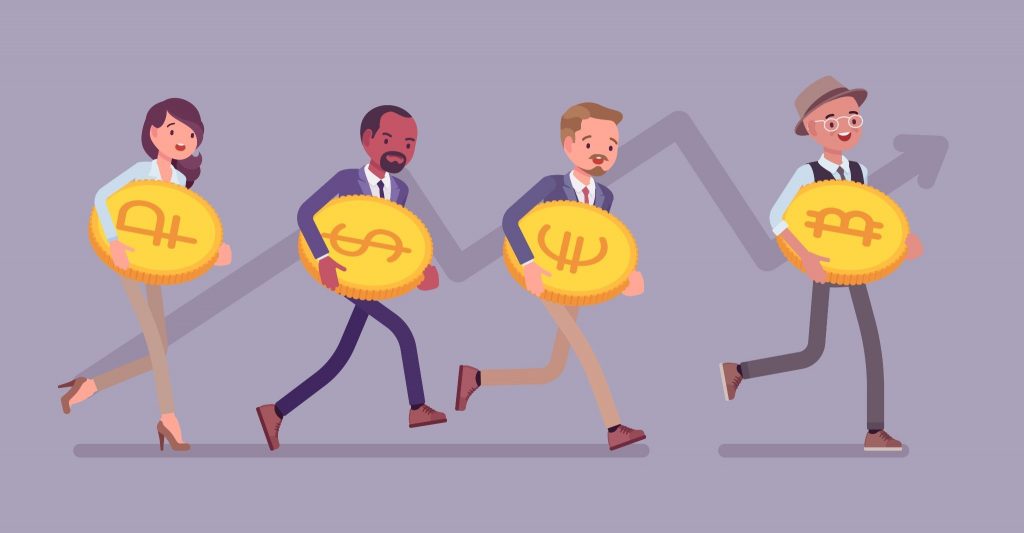 Studies have shown that WooCommerce powers over 28.19% of all online stores and 22% of the top 1 million eCommerce websites use WooCommerce.
In order to strengthen your customers' shopping experience at your online store, display them the prices in the currency based on their location. It would be easy for them to make purchases without bothering to convert the currency themselves.
This blog will discuss the most convenient and top-notch currency switcher plugins for your WooCommerce online store. Each plugin will have a detailed description and a list of features that will help you decide which plugin fits your needs.
Let us discuss some of the main reasons you need a currency switcher plugin and how they support your online business.
Reasons
Indeed a currency switcher plugin helps in many ways, but the most prominent reasons for having such plugins installed on your online WooCommerce store are listed below.
You will not need to develop a separate website to introduce a new currency.
Your customers find it more convenient to shop from your online store.
It builds an emotional factor in customers when looking at their homeland currency option available.
Increase sales, drive conversions, and build a rapport with your customers.
Without further ado, let us jump right into the plugins discussion. Happy reading, readers!
1. Currency Switcher Plugin for WooCommerce

With the help of this plugin, overcome the issues your customer faces from different parts of the world. Currency Switcher for WooCommerce has brought the solutions for your online store to let your customers enjoy shopping from your e-store.
Whether, you are running your store internationally, this plugin supports a multi-currency system on the shop, cart, or checkout page of your WooCommerce store.
The API system works efficiently and converts the currency automatically. In other words, you will not need to configure the currency converter process from the backend; the API functionality does it all.
Features
Automatically detects the customers' location and converts the currency based on that.
The appealing country flag icons are displayed on the front end to represent the currencies.
Compatible with other plugins and third-party integrations.
Users have the power to show or hide the payment gateways for particular currencies.
Take complete control over the currency exchange rates.
2. Open Currency Converter

Open Currency Converter is a free WordPress plugin for converting currency on your website to gain optimal user experience. A convenient way to have multiple currencies on your website so that customers can easily shop from your online store.
The Open Currency Converter gathers the data from the Open Exchange Rates website and displays the converted amount at the front end of your online store.
Features
Auto-updates the exchange rates.
Produces cached results with improved responses.
Supports over 170 different currencies.
Provides you with the shortcode for easy placement on any post or page of your website.
It enables the user to check both the default and current exchange rates.
3. WooCommerce Multi-Currency

WooCommerce Multi-Currency is a premium plugin that enables the users to switch between currencies and recalculate the rates instantaneously.
It is tested on multiple themes and other third-party WooCommerce extensions to check its compatibility. Give a better user experience to your customers with the WooCommerce Multi-Currency plugin and enable them to shop easily from your online store.
Features
Set the base currency of your store and add as many currencies as you want.
Let your customers pay easily in your store with the selected currency.
Easy to use and configure based on your requirements.
Round off the price once it is converted.
Ability to choose the currency by using the sidebar widget.
4. WooCommerce All in One Currency Converter

With its dual conversion methods, it is preferred by many website owners that are running online stores and having international customers.
Use this plugin for multiple currency options on your WooCommerce online store so that customers can pay easily for the products they purchase from your store.
In addition, This plugin is compatible with different payment methods such as PayPal, Stripe, and others.
Features
This plugin is easy to install and use.
It gives users the ability to customize it in their own way via CSS, JavaScript, and WordPress filters.
WooCommerce All in One Currency Converter is compatible with the best payment gateways.
The base currency payment mode and complete currency conversion allow the users to go with any of the methods.
It has the support of cache plugins for easy and rapid currency conversion.
5. Price Based on Country for WooCommerce

Like other currency switcher plugins, Price Based on Country for WooCommerce also provides you with the opportunity to switch currencies based on the customers' location.
It is also a checkout plugin that makes it different from other plugins. It automatically detects the customers' location and displays them their preferred currency.
Features
Without any manual calculation, check out the product price in a specific currency.
Receive payments in any currency from anywhere in the world.
It has WPML integration available for multi-language support.
The currency updates automatically on changing the country.
Conclusion
That would be all for the currency switcher plugins for WooCommerce. It is one of the most wanted features for an online store that makes the process convenient for the store owners.
Based on your requirements, pick out any of the plugins that best fit your needs.