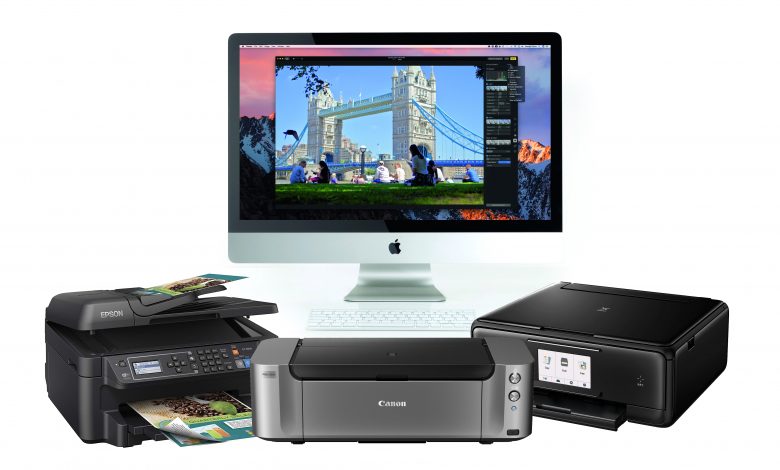 .If you want to do effective and efficient work in the printing industry, then wireless Printer technology leads the way there. And as we know that every device or technology we use in different things has pros and cons, but this innovative technology in the printing world has almost advantages prevailing over the cons.
Nowadays, a wireless printer is regarded as the most preferred choice by professionals in the printing medium. Mostly, they are very effective for office and home usage. Moreover, they develop many capabilities that make you fall for them every time you see and buy them.
The wireless printer allows you to do the printing any time anywhere you want, just with the help of smart devices, e.g., mobile and cloud printing, etc. Its flexibility property helps you increase output even if you are working with multiple users in the office. You can also do the work from home in case.
We are here to provide you with the top reasons for buying wireless printers that will surely help you and convince you if you are confused about getting it or not for your work purposes. So now let's look at the reasons!
Top reasons why you should buy a wireless printer
No setup needed:
If you have a wireless printer in your home or office, there is no need for cables or wires to set up or connect to start the printing process. Moreover, you don't need to fix the computer with the printer as you can set it anywhere in your home or office with great ease.
The only important part which you require in the setup of wireless printers is the router. You may need a power cord to help you connect the device to the power source for that setup. But the connection between printer and computer is wireless making it different from wired printers.
For wireless connection with your computer, you just have to free one USB port from it if all ports are busy. So basically, before buying this printer, people think that its setup is difficult, but they don't know that problem arises because of the user's lack of familiarity with setup.
Mostly, when you buy the WiFi printer from the market or any other source, it comes with a user manual that can help the users. However, the common problem people face during setup is how to connect with a WiFi router. First, it requires enabling the DHCP option on the printer. Then it will automatically connect.
Cost and energy-efficient:
Have you ever imagine having multiple printers cost and maintenance problems? No, you don't because if you think that way, you will surely be the one who has the WiFi printer for his work purposes. This is because wireless printers are not only cost-effective, but they are also energy efficient.
If you decide to start a business, you will have multiple printers, but you also need a single computer with each printer if you have the standard printers. Now you know that the standard method is not cost-effective as compared to the wireless printer surely.
The wireless printers also need computers but not as much as the wired printers needed. But, again, it depends on your workspace design and the printer system you have in your working environment.
Another best thing about having wireless printers in terms of cost-effectiveness is that you don't have to buy toner cartridges and replacement inks. No purchasing of such things helps you save money and get the optimistic output too in such an innovative way.
The companies are making high-end printers that are coming up with great features, including the power saving mode and Econo-Mode printing, etc. These capabilities of wireless printers help the user by cutting down the entire cost of the printing process.
Wireless printer providing remote accessibility:
Another top reason for getting the WiFi printer is that you can connect your computer or laptop without installing the drivers, which provides you the convenience and ease of usage after setting up the whole system. That's why these printers are considered worthy of spending money on them.
As now the world is full of technologies and advancements that are happening rapidly, the case goes with wireless printers. Many of the devices you use are supporting wireless printing. Additionally, there are many specific applications available which the manufacturers of the printers provide.
Those applications or software are compatible with any device such as tablets, smartphones, android phones. Such as the Canon Printers, and Epson has its app too. If you use an Android phone, then there is an app on Google play.
You just have to download such applications on your phone or laptop, and you can print the images with ease. That's why these wireless printers are considered advantageous compared to the standard printers available in the market.
Usage for multiple purposes:
The wireless printers allow you to use them for various purposes with only a single device that you have to buy. Their capability to be compatible with any device makes it very convenient to use for printing. You can produce premium quality bar codes, labels, and tickets with speed.
These can be used in the hospitals for printing notes rather than writing prescriptions for the patients. The CSI teams can also use them with ease as you can take them anywhere you want on the crime scenes with you. With this, you can directly print the evidence labels without any difficulty.
These printers can be used for every type of work depending upon your requirements in the office or home. For example, if you are a retail manager, you can use it daily to print receipts or print other things without any problem. The great thing is that you can do work even from home.
Very mobile to use:
These printers are very light in weight as compared to wired printers. Wireless printers can be taken anywhere with you bringing you the right way of easiness and convenience. The lack of wires makes wireless printers bring them with you in the office and the home after working.
There are many advantages of the WiFi printers as your staff can print their things independently. Without waiting for another person to do the work for them. In addition, these things will help you flourish your business. When you are starting a business, or you are a fresher in this field.
We have provided you the top reasons for getting a wireless printer by telling you several benefits that you can enjoy once you get in your home or office. Having this type of printer in your working space will help you enhance your business as it is cost-effective and help you in raising your business.
Additionally, it allows you to grow your business by buying many printing tools without wasting money on inks or toners. In a world full of advancements, you just have to invest your money in the right thing. So that you can grow fast and quickly in the printing industry. This type of printer helps you in leading the crowd and always stay ahead of the competition.