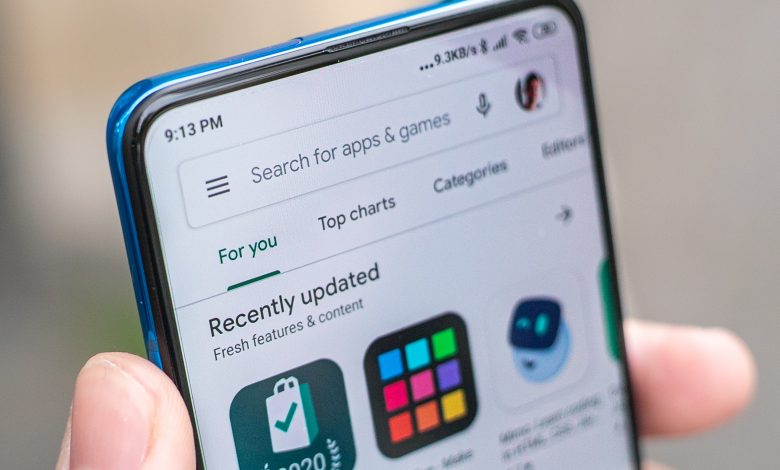 Similar to the marketing of websites, applications also require visibility in app stores. When you have spent countless tiring hours developing the finest application for your company, you must have an eager desire for the target audience to find it. This is where app store optimization best practices come into play.
Introduction to App Store Optimization (ASO)
App Store Optimization (ASO) is the method of improving application exposure and increases app conversion rates in app marketplaces.
The main app marketplaces are the iOS App Store and Android Google Play. ASO also emphasizes on the click-through rate, in addition to being top in the app stores search results.
That implies you must persuade your targeted audience to click on your app store page once they discover it. You may use your App Title, App Name, App Icon, App Rating, and App Screenshots to optimize this.
You must ensure that if visitors click on the app store listing page, they either download it or buy it. This component of ASO is also referred to as conversion rate optimization (CRO).
Importance of ASO in Marketing Strategy 
With over 2 million applications accessible on the leading app stores, putting your application in front of the appropriate customers recognizes one of the most difficult challenges.
A basic app store search generates a whopping 67 percent of application downloads, making app store searches the most popular way for finding and downloading new applications.
Moreover, if your app store webpage is not properly optimized, it will fail to show in many relevant searches, and you may lose many prospective downloads.
Spending a little time and work each week can improve and update your app store and will allow you to enjoy the advantages in the long term and maintain those organic downloads.
Advantages of App Store Optimization
If you are not already persuaded that you have to spend more time on your optimization plan, the following advantages will surely be enough to alter your mind:
Reduced Acquisition Costs
One of the greatest things about ASO is that your organic downloads will improve with a solid plan and won't cost you a dime. Upon optimizing your application, you will start to rank better for various search results, improve your exposure and increase your organic download while reducing your acquisition expenses.
Get Your App to Relevant Users
The essential factor here is keywords. There's no sense in seeing your app by those who are not searching for it. This is where ASO comes in as a rescue.
If you don't utilize the same keyword your target customers are looking for, or if the application description doesn't properly describe what your application is doing, or even if you choose the incorrect category, such things will decrease your chances of putting the app in front of the appropriate user.
Increased Sales
ASO will profit from an increase in revenues from the additional downloads that you get if you change the app in any manner, i.e., from advertising, in-app purchases, subscriptions, etc.
Stability 
Such additional downloads and higher income give your app a much stable future. At the same time, you may start putting your whole budget into paid advertising strategies initially; it's not a long-term option.
Once sales slow down, it may be appealing to increase your marketing budget, but that's not always a lucrative choice, and the money will ultimately run out.
However, with your app store page's ongoing work and frequent adjustments, you can keep those genuine downloads coming in regularly over time by increasing or keeping your position in the app store searches.
Steps for Efficient App Store Optimization Strategy
Follow these steps to start increasing your mobile growth with App Store Optimization:
Set a Strategy for Clear App Store Optimization
Research and learn about your market. It is important to understand your consumers so that you can utilize this knowledge throughout the preparation of your app information. Analyze the keyword that is being used in the same industry and similar application and which language is preferred.
Choose the Appropriate Name for Your Application
Your app's name is what every visitor initially notices. Therefore, choosing your app name carefully is essential. Make sure your App Title is simple to understand and distinguishable.
If the title is attractive, people will recognize it, which provides a greater recognition value to your software. Do not forget to mention the character count while selecting the appropriate name.
At the moment, the Google Play Store has 50 characters accessible, while the Apple App Store has 30 characters available. The keywords in the app name also have the strongest weight in the rankings. You may use the brand name to put your keywords here.
Know How to Conduct Mobile App Keyword Research
The aim is to specify the term under which your app becomes discoverable. Remember that a keyword is a term or phrase users use in Google Play and App Store to search the applications.
Write your application description
Another important component of your app's information is the app description. It offers consumers information about your program and gives a summary of its key features.
The app phase is essential not only for the consumers but for the ranking algorithm of the app stores as well. 
Receive the Correct App Icon 
The factors discussed earlier were the fundamentals of which text components enhance the app's visibility; it is time to look at additional factors such as creative or visual assets.
Your app icon is one of the major reasons why your app got clicked on in search results. It is therefore considered to be another key aspect in App Store Optimization.
When you create your app icon, consider your app and how you can visually communicate it.
Formulate App Screenshots & illustration Video 
Once you get the visitors to your application page, now you have to persuade people to download it.
Although thumbnails and videos may not directly influence your ranking, they play an important function in optimizing conversion rates, which is considered in App Store Optimization.
Screenshots and videos in an app allow you to show how your app works. Use them to highlight the finest aspects of your application.
Listing and Location of Apps
Now that your app listing and images are complete, it's time to execute the next step. You probably did everything in English, assuming everyone is looking for applications in English, right?
If you want to take your app or game globally, you need to modify it to the geo-market. This specific technique is known as localization. But don't worry, you won't have to start again from scratch. Instead, you may utilize and convert your current information, keywords, or screenshots into other languages.
Final Word 
If you want a profitable app with plenty of downloads and exposure, work hard on optimizing the app store. ASO is ongoing monitoring and testing. Therefore, it's essential to rank keywords and obtain more downloads with an appropriate ASO approach.