Software
Why Selling on the Etsy Marketplace is Essential?
Selling online is the single most consistent development over the last decade. Furthermore, the global COVID pandemic did not affect the eCommerce industry. According to reports, the industry has grown exponentially, particularly during the COVID period. This is because e-commerce changes in response to market developments. Only in the 2010s were vendors able to order things in bulk. As the industry expanded, these marketplaces refined their business models and began working with business customers as well. Nowadays, online marketplaces like Etsy Marketplace are one of the major customer preferences. As a result, millions of customers browse eBay Marketplace, and Google Shopping daily in search of their ideal match. However, selling on Etsy is not that easy. Like pros, Etsy store has equal cons for online sellers. Behind these pros and cons, various factors work from the hidden screens.
Let's discuss the reasons why you should and should not sell on the Etsy Marketplace.
Why?

Source of Additional Income:
An Etsy store is a terrific way to supplement your income. According to statistics, the majority of the site's shop owners have other sources of primary income and an online shop on the side to supplement their income. You probably enjoy making whatever you're selling, so you might as well make some money. The amount of time you invest in running your store will have a significant impact on its performance.
Likewise, selling on Etsy along with the website is a great way to add additional income channels to eCommerce businesses.
User-Friendly Platform:
If you've ever attempted to build your website, you know how difficult it can be. It can often be very expensive, especially if you are looking to start your online business from scratch.
Etsy handles all of the heavy listings. They'll help you through the process step-by-step and have a wealth of built-in support if you run into problems. The following reasons make Etsy an extremely user-friendly platform for starting a business:
Etsy SEO:
Etsy has built-in SEO algorithms. Furthermore, the platform monitors the seller's activities and keywords and, based on them, makes the products appear on top of the list.
Furthermore, Etsy offers online sellers the opportunity to promote their products with the help of SEO. Whenever the customers enter particular keywords, your products will appear based on ranking and ratings.
Made for Everyone:
Take a deep breath if you're wondering what kinds of things are ideal for selling on Etsy. Etsy is well-known for its wide range of products. Furthermore, you can find a large range of second-hand used things, hand-crafted products, and unique products.
Moreover, there are thousands of merchants that are selling their handmade and unique products on the marketplace. Thus, we can say that Etsy is one of the platforms that are made for every seller.
Why Not?
'Tough market for sure!!!
If you are planning to sell on Etsy and are wondering about the success of your business within days, That is going to take additional effort.
The reason behind the same is that, because of Etsy's popularity, a huge number of online retailers prefer Etsy over other selling channels.
Because of this, you can find a large number of eCommerce sellers on the platform. This factor makes Etsy one of the toughest platforms to sell online.
Not for brands:
In the modern eCommerce era, Etsy itself is known as a brand. Take the example of a regular customer. The customer visits Etsy for unique products and deals. The brand does make rare exceptions when it comes to Etsy's regular customers.
However, on the Etsy platform, we can find a large number of successful brands. But it would be better if we said that Etsy is not made for every brand-based start-up.
High Commission Charges:
Another fact that makes Etsy, not for everyone is the commission charges. The marketplace charges additional commissions per sale. Not only are the sellers obliged to pay annual subscription charges, but also the online retailers must pay a per-sale commission.
But eCommerce merchants can overcome the commissions with the aid of Knowband Marketplace connectors.
Do you know that the online retailers that are selling from their websites can also integrate their shops with Etsy?
Knowband offers Etsy Marketplace Integrators for the OpenCart, PrestaShop, WooCommerce, and Magento 2 store platforms. Furthermore, in addition to multi-channel selling, merchants can sell the same inventory on Etsy from their store's admin side.
OpenCart Etsy Marketplace Integration Extension:

Having 12+ years of experience in the eCommerce industry, the Knowband team specially tailored the OpenCart Etsy Connector for OpenCart sellers. Moreover, online retailers can sell the same OpenCart products at an increased price on Etsy. Furthermore, the OpenCart Etsy Marketplace Integration Extension allows OpenCart store retailers to enjoy peace of mind against Etsy commission charges.
Furthermore, OpenCart Online retailers can sell in multiple countries by utilizing the multiple shipping template features provided by the OpenCart Etsy Marketplace connector module.
PrestaShop Etsy Marketplace Connector Addon by Knowband: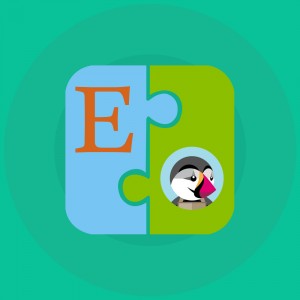 Likewise, OpenCart and PrestaShop online vendors can also join the Etsy family and sell their products. Furthermore, the Knowband PrestaShop Etsy Marketplace Integration Addon comes with a single-time payment module. Thus, it is not required to purchase the subscription monthly or annually.
Furthermore, the PrestaShop online vendors can also keep track of the Etsy orders on their PrestaShop backend. Additionally, sellers can also choose the options for excluding products below the defined price and out-of-stock products.
WooCommerce Etsy Integration Extension:
WooCommerce is one of the most widely used eCommerce platforms by online sellers. The reason behind the same is that the platform is user-friendly and provides all the selling essentials with ease.
Knowband has also launched the WooCommerce Etsy Marketplace Integration module. With the aid of the newly launched WooCommerce Etsy Connector, online vendors can connect their WooCommerce store with Etsy. Furthermore, on the admin end of the WooCommerce Etsy Connector module, the WooCommerce admins can also create various shipping templates. Online retailers can manage their multi-national sales by utilizing the same.
Moreover, like PrestaShop and OpenCart WooCommerce, online retailers can also list their products at a higher or lower price on the Etsy Marketplace.
Magento 2 Etsy Integration Plugin:
Finally, Magento 2 store owners can also connect their eCommerce store with the Etsy Marketplace. The adorable fact about the Knowband Etsy Marketplace connector module is that all the store platforms share the same features.
Furthermore, the Magento 2 Etsy Marketplace Connector plugin comes with a pre-loaded cron option to automate all the manual Etsy selling tasks. Moreover, the admin can make all the Etsy orders appear on their shop back end just by single-tapping on the sync Etsy Orders button. Not only the Etsy order tracking but also the Magento 2 store owners can update the available stock on Etsy with a single tap.
The most advantageous fact about Knowband Etsy Marketplace Connectors is that it takes zero coding or technical knowledge to manage multi-platform selling. The eCommerce store admins will not require additional technical manpower to manage their multi-channel selling from their store end.
Furthermore, like Etsy Marketplace, online sellers can also sell their products on eBay and Google Shopping. All it takes is knowledge of eBay and Google Shopping Connectors.
In the end,
Selling on as many channels as possible is the modern trend in the eCommerce industry. Moreover, we can see every major brand following the same strategy these days.
Furthermore, Knowband has specially tailored Marketplace Integrations for online vendors who are looking to take their business to the next level.